The National for Wednesday, April 22 — Anger over lack of alert about N.S. shooting
May 01, 2020
good evening this is Adrian arceneaux tonight and the heartbreaking story of horror and personal loss of a nova scotian man a body can be seen lying on the side of the road as i got closer i could see it was my brother as grief and
anger
build New video shows the killer shortly before he was taken into custody if people had been more conscientious about staying inside, perhaps some of this tragedy could have been prevented, so why wasn't there a province-wide
alert
? RCMP's response I'm Andrew Chang also tonight long term Ontario nursing homes receive military aid your support will provide staff relief Canada has now lost over 2,000 people to coping age 19 and first showed the world how to contain the virus we have stopped a wave of devastation can new zealand now show how to reopen safely? this is the National four days after the deadliest mass
shooting
Canada has ever seen emotions of course still run high in Nova Scotia grief yes but now he has companions there is mounting
anger
at the perceived
lack
of clarity on the part from the police. and the frustration that an emergency
alert
was not issued even as the killing spree broke out. the RCMP responded that we were in the process of putting together an alert when the RCMP shot and killed the gunman now why it took 12 hours to get going is something we will dig into tonight we will also share a new video of the gunman but we want to start with the story of a survivor and a lost loved one.

Clinton Ellison was in porta pick on Saturday. His night began with a family gathering with his brother Corey and his father. It ended with him hiding in the bush. a violent murderer who was forever torn apart by his family Ellison shared his story with CBC's Brett Ruskin something out of a horror movie worse than a horror movie Clinton Ellison his brother Corey and his father were about to go to bed when they heard something outside My brother and I went up to bed, we were two stairs listening to music, talking, we heard a single shot, we didn't think of anything, we went out in front of his house and we looked and we saw a great glow in the sky from a very large fire that burned down at least one of the five buildings that the shooter set fire my brother said he was going to go upstairs and check it out my father said no to my father my brother said i'll be right back he was sitting there with my dad we were waiting and waiting and waiting my brother didn't come back finally funny phone called and says hear the fires real bad taking pictures call the fire department that phone call was the last time Clinton heard the voice from his brother we waited and waited and waited and walked down the street looking for my brother with a flashlight.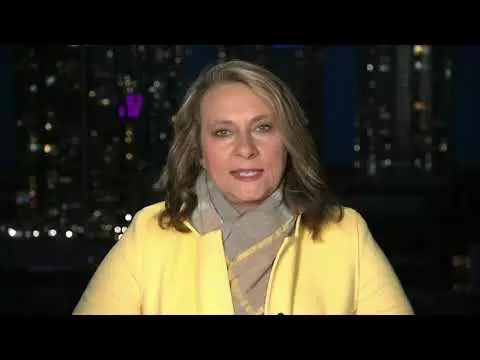 More Interesting Facts About,
the national for wednesday april 22 anger over lack of alert about n s shooting...
My father walked me this far, but he stopped at the end of his driveway and turned around when he was back at his house. I walked looking for my brother. with flashlights ok me I could see a body lying on the side of the road as I got closer I could see it was my brother I took a step closer I could see blood and he wasn't moving I turned off my flashlight I turned and ran for my life in the dark brown and looked up the road I had just run from to see a small blinking lantern looking for me according to the police timeline the shooter was still in the area and had already killed many victims I ran into the forest i was hiding i waited about an hour before i could get out my cell phone oaks i didnt want it to turn on and turn on and give away my position and when i thought it was safe i found my dad to talk on the phone the police phone the cop cory shot dead and i said i said lights out and hide and he said yes i will i said don't fight so don't call me back i don't want my phone to turn on and they laid on the almost I froze to death.

I stayed there for hours. All I could hear was explosions from the fires and gunshots coming from everywhere, yes it was the scariest thing I've ever experienced in my life. They took me out of there with an armored vehicle. A nightmare in hell. It's a nightmare in hell to walk in and find my brother dead. and being hunted by this guy who killed all these people love me i will be traumatized for the rest of my life Clinton shared his family's story but says his thoughts are also with everyone who lost loved ones in this violent attack Brett Ruskin CBC News porta pick Nova Scotia now like so many others affected by this tragedy Ellison also wants to know why an emergency alert was not issued Kayla Hansel examines the growing frustration over that part of the story I was watching the news earlier and it really sickened my stomach that they didn't put out the emergency alert Clinton Ellison says what happened Saturday night could have been prevented with an emergency alert if the police had to put the emergency room alert out sooner I would have it on my phone hidden in the woods 9 you would have known what was going on and could have saved a few more lives the RCMP notified the public of the murderous rampage Not on Twitter after days of emerging anger today the force said it was in the middle of issuing an alert when the gunman was shot dead, but that was late on Sunday morning and only because management officials emergencies approached and offered to activate the alert, much of the delay was based on communications between the master and the various officers. and then a discussion about what the message would be, how it would be built and what it would say four days after the premiere has been insisting that the province did not issue the alert because the RCMP did not ask for one, we would not go beyond what is going on Twitter, we would need have the lead agency put together the message so we can post it and no message was received even though amo contacted multiple times throughout the morning but some received an alert only us citizens the us consulate sent their own notification I would say the email definitely prompted me to go on the news which I might not have done on a normal Sunday morning the RCMP says it was handling a fluid dynamic situation its members Dealing with unimaginable scenes they say this is a complex investigation that they expect will take months, but some questions may never be answered as some will always wonder what could have been be avoided if only that alert had been triggered Kayla house'll CBC News Halifax and as for the investigation itself, we still don't know why the shooter did what he did, but Thomas Degla is learning more about how he was able to spread his rampage disguised as mounted police in the middle of a major chase. police officer entering a parking lot and casually exiting just to change what he is wearing, it turns out that man is the target of the manhunt caught Sunday morning in this surveillance video shared with police his murder spree in course from the night before at 10:55 a.m. he was seen here at Mill Brook with police tweeting nine minutes later he was seen nearby traveling south in the Brookfield area they had already warned the gunman was driving a real looking for an RCMP car but that caution seems to have occurred more than two hours after a key witness told police that while there may be a reason for the delay, he says this ex-Mountie could have led to more false allegations as they see the public look like real police cars and then you get these erroneous complaints all over the place, notice the simulated RCMP Cruiser has no license plate, but the killer is wearing parts of an actual Mountie uniform complete with a visible patch on his right sleeve.

I will tell you that I am very concerned that any or any individual attempting to commit criminal acts might have access to the decals on an RCMP vehicle or the uniform of an RCMP officer our CMP uniforms are purchased by the government some in Individual items can be purchased in stores with proper RCMP identification and retailers told us there was no way they would have sold actual Mountie clothing to the gunman who helped him get the gear, it is now the focus of the investigation we are hard at work on. exactly that attracts the source in the uniform in his bright yellow safety vest back in the gunman takes off he wasn't done yet his rampage would go on for another half hour thomas davis cbc news toronto we've been sharing stories about how these tight knit communities are getting They have been coming together in the wake of the
shooting
s and today, another example of that generosity, Colchester Township says it will cover up to $5,000 in funeral costs for each of the victims.

These are their faces. 22 people confirmed or presumed dead portraits of the impact this tragedy has had on so many families. The RCMP have not officially named all of the victims, but through our own reporting CBC News has been able to identify the I include two names we did not know last night, Joy and Peter Bond were killed by the gunman. Family members posted tributes to the couple online. They had two grown children and lived in Porta Pick, where the riot began. We'll spend more time tonight taking a closer look at the lives lost by hearing from those who knew them best that's a little later in the show two provinces called in reinforcements today to deal with the coronavirus pandemic as Canada passed another milestone in the number of cases: there were more than 1,700 new cases detected in Canada today, the majority in Quebec and Ontario, the total number of coronavirus cases in Canada has now passed 40,000 with more than 2,000 deaths, the most affected of course our long-term care homes in Quebec, the premier called for an additional 1,000 soldiers to be deployed to act as support staff in nursing homes dozens are already working in homes across the province Ellen Morrow shows us why Ontario's premier made the same request today this is how Jenny Fossett visits her parents they are 19 and live in Orchard Villa where 32 residents have died the system does not it works and these are the most vulnerable people we would never allow this to happen to NICU babies in a hospital but we allow it to happen here today the premier of ontario called on the military for your support to provide staff relief for so staff can focus on caring for residents at least 447 long-term care residents across Ontario have died and more than 100 homes are facing outbreaks, but the province declined to say which facilities would receive military support, military assistance will go to the homes that need it most, so I will leave it there.

Mead is rampant, so he's understaffed. Nearly 1,000 care workers have the virus and staffing levels could worsen in some homes. With most workers now confined to one facility, they say a home is not implementing adequate infection protection and control measures that they won't choose to g There, Ontario also revealed today that it intends to start testing all residents and long-term care staff, a move he previously resisted despite pleas from advocates. that was the reality, the crisis and the management of it led Duane Simon to remove his mother from the Orchard villa, that is good, now he is taking care of her alone at home, taking extra precautions since he has Kovan 19.

You know I'll cherish every minute of this isolation. with my mother is something few can do, but Simon felt it was his only option Ellen Morrow CBC News Toronto when Doug Ford requested military assistance for Ontario today, he also suggested a deadline to reopen the provinces' economy by speaking to a station On Ottawa radio this morning, the Prime Minister indicated that by May 18, the Victoria Day long weekend restrictions could be loosened, however this afternoon Ford downplayed that statement saying there will be no change. It will be done until the main health officials in the province say it's safe to do so, so it's not like flipping a light switch if anything, it's more like a dimmer switch that's been turned down and over the next few weeks we're going to turn it up gradually light once. again on Saskatchewan's chief economic minister, Scott, expressed cautious optimism in a province-wide speech tonight as his administration moves forward with a five-phase approach to reopening the provincial economy.

We expect more details on that plan tomorrow morning to Alberta now where outbreaks of Kovat 19 are threatening Canada's beef supply. More than 500 workers at two processing plants have been infected and now, as Carolyn Dunn tells us, the union that represents them is demanding some accountability. The virus is spreading. Hundreds of infected. A dead. In Canada, Cargill's beef processing plant closed yesterday amid growing calls for investigations, making this a workplace fatality and should be investigated as such. In addition, we are asking that the federal or provincial government request the RCMP to initiate a formal criminal investigation of thesituation.

The RCMP says it does not have an open investigation into the death, but the Alberta Department of Occupational Safety and Health will include investigations into any potential violations that may have affected the health and safety of workers at the facility. The workers had been raising the alarm for a couple of weeks about the conditions at the Cargill plant, saying that public health directives were being ignored these deaths and these diseases in this community are spreading I think a significant part would not have what happened if the province had intervened after we asked them to on easter sunday the union is calling for the temporary closure of another jbs plant 96 workers have tested positive two people in that city have died, including a worker at the plant, investigation is underway their causes of death, but the pl The ant will remain open under the surveillance of provincial and federal agencies.

These are an essential part of food security for Canadians. The two plants with shoots processed more than 70 percent and maybe the heroin is gone. CBC News Calgary there is something good news today for students who have been fighting the consequences of kovat 19 a nine billion dollar relief package with this benefit will get twelve hundred and fifty dollars a month from May to August the announcement it comes after many young people complained they had been locked out of existing financial programs students now in school will attend in September and recent graduates will be eligible Canada's largest prison outbreak continues to spread a total of 77 positive tests they are now attached to the British Columbia mission institution with five inmates currently in hospital a special mobile medic The unit has been dispatched and officials say all prisoners and staff will now be tested for the virus and pit stops at Tim Hortons may look a little different starting today.

All staff members are required to wear masks and employees will have their temperatures taken beforehand. Going on duty, the company says that the masks used will not be the same as those used in hospitals. The pandemic has put all but the most urgent surgeries on hold at hospitals across Canada. Now, surgeons and specialists are preparing to take on the huge backlog, but as Nicole Ireland shows us, all this waiting has taken a real toll on patients. Sherry Beattie loves spending time with her. rescue Lily the dog, but her irregular heartbeat limits what she can do, she's like mushy, a washing machine that loses its balance when it's in the spin cycle, like it just, um, beats faster and weird, fatigue, shortness of breath after waiting almost a year she was finally scheduled for a heart procedure to fix the problem in late March then abruptly canceled due to Cova 19 her husband Jim had a heart attack in February and had surgery Bypass in March just under the wire the most urgent cancer and heart and stroke procedures have continued, but an estimated 15 to 20,000 cardiac procedures have been postponed according to the Canadian Cardiovascular Society when everything else is taken into account.

From cataract surgeries to hip and knee replacements, the backlog of surgeries could add up to 100,000 patients across the country. Surgeons have been very concerned and are only seeing these waiting lists grow and anxious patients are calling and worrying. et cetera, there is a glimmer of hope, but it is fragile The University of Toronto Health Network is beginning to perform a few more cancer surgeries and organ transplants this week if it can continue to scale up the chief surgeon hopes to catch up with time surgeries for the fall, but to do that hospitals need government funding to run operating rooms on nights and weekends a reliable supply of personal protective equipment and kovat 19 test kits for every patient before undergoing surgery surgery and if COBIT 19 cases spike again surgeries will immediately spike downward so the best way to restore surgical procedures for people like sherry Beatty continues to follow public health guidelines like stayi ng home Nicole Ireland CBC News Toronto now surgeries are not the only medical casualties from the pandemic money and manpower spent on treatments and vaccines come at the cost of existing research aimed at UN life-changing impacts Leonys explains that they have gone from racing to stopping since their son Michael was diagnosed with a rare genetic disorder Terry and Georgia perova lacus have not stopped looking for a cure was getting closer we had a bunch of researchers around the world doing different things all of our research has basically stopped for the last year the couple have raised over a million dollars to fund a personalized gene therapy clinical trial that shows promise help Michael walk but the pandemic has halted research worldwide mammoths here brad's router is with the University of Toronto Health Network he says thousands of clinical trials are on hold that could change the lives of women people like a current patient being treated for pancreatic cancer, was part of a research study medical information here and that information revealed a potential new therapy that could be very effective for that patient and immunotherapy, but we only have access to that drug through a clinical trial, so you won't get it. router says closed labs have put thousands of jobs at risk and why uhhn is asking federal government for help we are at a point where we are going to see significant job losses next week if something can't be done in montreal experts that McGill University say Canada's medical research industry is based on that brain trust many of them inter
national
students who help us develop the discoveries and solutions that reach the public that makes faltering research for Michael mean that a potential cure could be delayed for up to a year and that could mean the difference between walking or not it means it will degrade unfortunately it will slowly become more and more paralyzed they are trying to find ways to keep up the research on gene therapy of Michael on the move trying not to think about what happens if they can't yeah I just look one day at a time ez, I'm not thinking about the investigation stopping and him potentially not being cured, they've gone too far, they say, to let their hopes get bogged down in Yoanna burma leotis CBC News Toronto now as if Covert 19 hasn't caused enough pain , this next story may surprise you, it is about children trapped at home for their own protection and spending more time online, but it is right there that a completely different kind of danger is stalking Meghan Fitzpatrick take a closer look at schools and playgrounds playgrounds closed their sports teams and music lessons canceled Canada's kids are home all day every day and spend much of their time online for school to play and check social media and sexual predators on line are eager to tap into one of the things we've noticed in communication that we've been looking at in some of the deepest, darkest places of the Internet are essentially Glee and are pleased that they are going to have much more access to children.

The RCMP is closely monitoring activity with maps like this one. Each dot represents an IP address that has shared child exploitative content in the last 30 days. that's about 850 households from coast to coast the canadian center for child protection says reports to its tip line about sexual exploitation have increased by 40 per cent in the last two weeks alone the center monitors the chat rooms used by criminals a recent post shows a predator telling others about a website used by children that has literally been on the verge of exploding in the last two weeks with children we know that often young people who have had a situation like this don't report they don't want to reveal what happened they try to deal with the whole situation on their own and so we're definitely only seeing the tip of the iceberg here in these situations Sauer says it's key for parents to talk to their kids about their onli the activity does not set rules for your time online use strict privacy settings and encourage children to speak up if a stranger tries to chat with them the RCMP says it is determined to find these predators online and the public can help report any suspicious behavior to cybertip CA Meghan Fitzpatrick CBC News Toronto, number of confirmed cases worldwide tops two and a half million , but today New Zealand cautiously celebrates that we have stemmed a wave of devastation below, how New Zealand's handling of the Kovach crisis saved countless lives, plus nature taking over wildlife. making the most of the pandemic by running free while humans stay home and a special memory of Agent Heidi Stevenson, she just had this compassionate and very gentle understanding, confronts the unlikely but emotional bond shared by the murdered officer and the mother of Rehtaeh Parsons, we are back with you New Zealand is looking forward to helping Singapore deal with the coronavirus.

Today he sent a plane full of general essential supplies. More than two and a half million people worldwide have been confirmed with kovat 19 with nearly one hundred and eighty three thousand lives lost, but in the population of New Zealand around five million, about fourteen hundred have contracted the virus, just Fourteen have died so early and strict measures are credited with reducing the impact of the virus. Chris Brown explains how they continue to pay that size. Wallace won't have to wait long now to get back in the water. His passion and livelihood: surfing, was further banned. over a month ago criminalized, as he calls it, as part of a sweeping blockade in New Zealand's battle against Koated 19, his surf school was shut down and the North Island beaches were left empty and, while he disagreed with the ban perhaps the other strict measures paid off big props to the great prime minister you know she has done an amazing job letting us know, keep a safe place and act early and fast The range of anti virus measures from New Zealand is among the th most raucous in the Western world, most businesses were ordered to be shot and people were only allowed to go to supermarkets and pharmacies and get some exercise outside, but this week, Prime Minister Jacinda R Dern came very close to proclaiming victory over kovat 19 we have done. what very few countries have been able to do is stem a wave of devastation, infectious disease expert Suzy, while saying New Zealand has the advantage of being an island that uses extreme lockdown to eliminate the coronavirus rather than just slow it down, took long political will, it's only a really viable strategy if done early enough in the future, he says, the key will be to track new infections, locate anyone who comes into contact with a sick person, and monitor the country's borders, we can be done having countries all over the world that there are these little islands that you know you could travel between singapore serves as a warning it also seemed to be on the verge of eradicating kovat but then got hit by a terrible second wave it could be a long way off before we really get inter
national
visitors, but from next Monday at midnight New Zealand will start sending the children back. that to school, allowing businesses to reopen and allowing surfers back into the ocean Chris Brown CBC News Vancouver moves on nationally we answer your questions about Kovac 19 plus in our ongoing coronavirus how-to guides do you really need to sanitize your groceries when I got home, but first when Rehtaeh Parsons died in 2013, after being stalked and harassed, her mother had little faith in the police, thinking she ignored her daughter's pleas for help until officer Heidi Stevenson brought some kindness. to the Parsons, then warm memories of an unlikely bond and his message to the Stevenson family, what was it?

Once a quiet country lane in Porta Peak today it remains a crime scene but this is a community that clings and holds together its members searching for ways to comfort each other I grew up here and I see myself five minutes later on like local musician bill elliott playing his guitar next to a makeshift monument and road with so many deep connections cory ellison and dragan jamie there we knew them it's just a real surprise well i'm telling you it's not something expected to happen , not here, not anywhere first it goes, but these people are dill, they will come together, the corner is still a place for people to gather and tosome a place to come back that's what cory allison's brother did today you heard it from clinton at the beginning of the show but he had a lot more to say about his little brother he was a really good guy my brother was really good he would have been the first to jump run go help and because of the routine for him helping cost him his life yes because my brother his life he was a really good guy he helped helped people he could and he was disabled here to see my disability and, he was generally a nice guy.

I liked to fish outdoors and things like that. I have met some of the other victims and my heart goes out to their families. This is a total atrocity. No children take advantage of the worst that happens in this area. I'm still in such severe shock that I could just could just barely function I'm not sleeping I'm shaking like a leaf I'm terrified I'm terrified of the whole ordeal It just scares me for life and it's something horrible straight out of a worse horror movie what a horror movie this is real life and it took our friends and family this is a total nightmare Cory Alison was one of 22 victims who had their entire lives cut short and we want to continue sharing their stories with you as well Like last night, let's hear from the people who knew them best.

You have mixed emotions. Within a minute you know you're okay and you start thinking about it and it makes you feel sad knowing this young man all his life. the whole family lives here his whole life he and his sister always watched her fight when they were babies watching the plane in the air and watched him grow up to have families owned by Joey he was an amazing guy if you needed a hand and call Joey if he could come there he would be there to help him poor Joe joking with his wife before he went out to find the oven all he sold. shooting at people and lo and behold he was the one that turned the corner and the gentleman shot the RCMP officer and he took Joey's vehicle and shot Joey they lost their father they will never have another father he has three 14 year old girls years six and one, no matter who would come to take his place, they are never going to have another guy who is their father and to say nothing, there were people so loving, outgoing and happy that they would take their shirt off. know for anyone that it's just a bee Actually we've been around them all our lives and their children grow up with our children you know the people who were killed grew up with our children they are the same age so you know it's hard to hardThink about how such lovely people could be killed you know and targeted for no reason no reason its good to do it show the community support greg was the nicest person you could ever meet. your back to someone there is no such thing as looking back its just we have to move on and support those affected those stories will stick with many canadians add that as well as the story of a nova scotian teenager rehtaeh parsons bullied and harassed her died after a suicide attempt in 2013, not much could comfort rehtaeh's family at the time, but one woman's kindness has stayed with her mother Lea Parsons in the woman's agent Heidi Stevenson shot dead the end spoke to Lea Parsons about the connection today in the early hours as details of the dead emerged one name one particular face made Lea Parsons stopped Agent Heidi Stevenson in her tracks I'm thinking about the lady who showed up at my house that night but I wasn't sure so I had to sit and think about it.

I was hoping it wasn't her for the sake of it, because she's just a sweet, sweet soul. Hard to imagine. Parsons is able to remember a lot of kindness about April. 4th 2013 that terrible night her daughter tried to commit suicide when she called 911 Stephenson who came to the house just had this compassionate face really soft and understanding and she didn't even have to say anything she was just saving space for me. three days later rehtaeh was taken off life support agent stevenson was there every night listening to stories of how a 15-year-old girl had been raped and photos widely distributed a torment that haunted stevenson heard little gestures that meant more little things like the someone's face someone being nice someone even passing by here's food these are the things that really matter Parsons wrote about these memories in a Facebook post with some hard truths that Stevenson's kindness came at a time when he didn't have any faith in the police.

She helped when Stevenson walked alongside Parsons in a memorial walk for rehtaeh, and in recent days, Parsons had a connecting moment with her daughter in the same way as everyone else. talk to those we love who left remember that night remember her love and compassion that she was there with us all those few days please when you greet her when you see her please extend that love and compassion back to your connections that matter now That's why Lea Parsons has a few more words for Sheriff Stevenson's kids if one day they're looking for stories about their mom your mom and everything she is to you doesn't go away that will stay inside of you and every fiber of you and everything what do you do in your life to remember that she never gets fired Tina complains and she won't always feel so horrible and that she knows she must feel awfully hard to believe right now but Lea Parsons likes her so much Canadians understands that grief is grips too well still ahead at the National a lovingly crafted tribute to 22 it was just a way of saying thank you and we're there for you the story behind a memory on the road tera and as always we will be taking your kovat nineteen questions including this one which i am sure has crossed your mind before if i am standing behind someone in line at a grocery store and the wind is blowing could i get sick even if Am I two meters behind after this? welcome back time to answer more of your code 19 questions and tonight will be a rapid fire style joining me dr. allison mcgee r infectious disease specialist at mount sinai hospital here in toronto so dr.

McGee R, this is the first question that comes your way if I am standing behind someone in a grocery store line and the wind is blowing, could I get sick even if I am standing six feet behind, almost certainly not? say never but the chance of particles from someone breathing being blown up by the wind and landing on their face is very small that's why there is the six foot rule and really no you don't have to worry that's ok , maybe here's a tougher question could herd immunity eventually be as effective as a vaccine well yeah that depends ok so it's theoretically possible but this is a disease we all or almost all of us get antibodies to and once you have them you're protected for life so everyone in the world gets infected once and then no one gets back in the game um that could be true we don't know we're just fools to count on it for that we are working on vaccines right, you can sterilize a cloth mask by ironing it so you can certainly? kill some e of the virus by heating it but it takes a certain time to sterilize usually at least ten minutes above a certain temperature like 65 or 70 degrees Celsius which you don't usually get from ironing but I see if you do you're ironing you washed it and when you wash it just soap and water in the washer will remove the kovat 19 family so you don't need to worry about that that's a question we've gotten many times so glad the have responded, dr.

McGee thank you so much for your time we'll leave you there take care now as we mentioned we'll be doing your kovat 19 questions every night so send them you can message us directly on instagram at CBC the national or you can email us email to Kovac at CBC CA just make sure you put national in the subject line and then at National Nature he comes out of hibernation while humans are trapped inside considered earth's endemic playground for animals what that means for wildlife next but first, as the pandemic changes almost every part of our lives, we are looking at everyday tasks and today is about the food you bring home, do we really need to sanitize our food well?

If you do nothing else definitely do this you have no idea how many things you just touched and you don't want to bring those germs to your face now yes you can wipe things off because you don't know who else has touched us and interestingly similar coronaviruses in They actually last longer in t The refrigerator, but infection from food is not remotely one of the main ways this virus has spread in this country and if you take something like paper or cardboard, early studies show that the virus survives less of a day on a surface like this.

You'll need someone to have touched this package that had kovat 19 not long before you go and touch it fruit and veg wise you don't know who else might have touched it so the safest thing to do is bring it. at home and to wash it, soak it in water, especially if you are going to eat the skin and particularly if you are not cooking it, but remember that your greatest chance of infection is not while you are at home with your shopping, but while you are in the grocery store with all those people i'm jamie puss owen tomorrow on the cbc daily news podcast front page self recordings provide an intimate look at how kovat 19 has overwhelmed ontario hospitals.

I see you subscribe wherever you get your Podca well that looks like a fox, maybe taking her litter of cubs to the beach in Toronto and a flock of sheep visiting a McDonald's in Wales like you do, wildlife doesn't has been exploring new habitats during this pandemic and the air quality has improved if only temporarily in so many polluted areas and to mark this 50th anniversary of Earth Day rafi Buju Canyon has more on the animals that are expanding their range when the Nature filmmaker Andrew Manske set out to film a documentary about wolves in the wild and found other occupants of the great outdoors, much closer to home, the mule deer are hanging out with the elk and they are on these little islands in middle of the road and even this morning we saw some whitetail deer and it's very peaceful it's very quiet Similar scenes elsewhere of these playful foxes in Tor Along with this beaver in town in eastern Ontario at Puma playtime in Chile has this wildlife biologist looking to conduct research in her own backyard, she says it's just natural for wildlife to take the control now that so many people are cooped up in their homes, the animals are not necessarily coming out more, what they might be doing is using spaces that we've been occupying previously that have interrupted their movement patterns and kept getting them out of certain areas and Alexander has the hope that once people are away from home again they will have a new appreciation for the animals around them maybe people will want to keep some of that they will want to know that they live in a multi-species world should be more in contact with nature and then again if this is what ends up happening and hromadske says Jasper's four-legged residents will know what to do when tourism returns Go back, the animals will just go back to hide in the woods away from the roads when the traffic returns, but for now the wild animals are showing up in many unexpected places. our refugee home canyon cbc news edmonton the time is next a special tribute to the 22 novastians killed this weekend i never expected it would matter so much to people howard's story came together and why he felt compelled to publish it next to you you guys the maple leaves in that clipping of an RCMP officer represent so much that it's a way for Nova Scotians to honor the victims of the shooting that Rob Corlett built right outside his home for all who come in can you remember those 22 Nova Scotians who are our time it's a memorial to all the people and victims on sunday we have a machine at work that can cut different shapes and any ideas we can think of the Leafs really just getting started with a couple of them for decoration but my wife was quick to mention that it would be nice if we made one for each victim not including the offender himself r and, as of yesterday afternoon, I had to make a smaller one when I found out that an unborn baby was also involved.

I hate to say it, but we actually have additional permits because we don't know how many victims there were. I hope I don't have to take any more. It is not to recognize us. well traveled road never expected it to be so important to people and of course in a place like this everything is personal Rob says he worked with a lot of the victims he was friends with Stevenson's parents so they know this is an act of a neighbor, but also a friend, and look at what a display like that means, I mean, a heartbreaking part of it is that this is a guy who actually enjoys doing these displays, he tells us that he hasmade several for Christmas and what kind of things and that this was the first sad thing he had to do, but I bet that perhaps the most important is the national one for this Wednesday, April 22.
If you have any copyright issue, please Contact