La verdad sobre el crimen y la corrupción - Anabel Hernández | DW Documental
Aug 21, 2022
my name is khan dundar i have been a journalist for 40 years and for being a journalist in a country like turkey i have paid a high price they threatened me they still imprisoned they attacked me and finally i had to go into exile i have been living in exile for five years once collaboration there are more people Like me in the world, I want to meet them and see how they deal with the situation. Corruption is Mexico's problem. Many people want to kill me every day. They have tried several times. They have killed some of my informants just for talking to me.

It's true, I'm glad to see you, how you're doing, but we still have a problem with my security. I have to inform the German authorities when I travel as a precaution and I have done so, and they have to see if there isn't an extradition treaty for criminals like me and if I'm on the list of people wanted by interpol then they could arrest me they can't guarantee me anything you know how it is and I know or something similar happens every time i travel to mexico it is terrible what has happened to our work it is as if we do it in the war that is exactly what we want to talk about with you
anabel
hern
á
ndez
is a very important journalist who has investigated crimes related to the Electric drug trafficking has not only brought to light important things about the drug cartels but has also discovered the close connection between officials and cartels and that put his life in danger for which he had to leave Mexico and now lives in exile where he is safe but he keeps traveling to mexico to investigate my country of origin turkey is very safe for journalism but at least journalists are only put in prison in mexico they are not jailed they are simply killed for journalists mexico is the most dangerous country of the world at last I'm glad to see you I'm glad to see you I'm glad to be here the world is small see you here what do you think my country I warned you I told you wonderful chaotic difficult you found out that two journalists were murdered just these days of course that's what happens all the time my family called me right away and told me they can kill you anywhere that's really scary now I understand you better when you are in the crosshairs it is really hard mexico is so violent and insecure in general and when another journalist is assassinated everyone says it is that the country is like that it is not because if you are a journalist they can touch anyone it is not because you are an exact journalist we have a lot what to talk about when i go to mexico i have to have bodyguards all the time i go to hell because for my work i meet the worst people in my country the main truth because avoiding news and traffic was more difficult in a report with
anabel
is filming her investigation because if you show it openly you endanger her and others we wanted anabel to take us and show us how corruption works well in mexico it's everywhere lets I want to prove that an official has more money or assets than he could afford on his salary or according to his tax return I have to go take pictures to determine if the ownership documents match the characteristics of the home my work is never finished it goes on i am always discovering new things and i have new questions how this works and the most involved journalism does not mean you know everything but you ask questions and try to find answers no matter what the answers we decide to meet at palermo because the place is symbolic for a journalist who investigates the mafia the mafia has a long history in this city and it was really interesting to perceive those stories i like to write but i would prefer not to write about those painful stories boots in mexico impunity in 96 is terrible percent of all crimes go unsolved small medium or severe there is simply no justice santana sometimes the only justice you can get as a victim is for the case to be truthfully made public i published my first investigation into drug trafficking when i was 23 years old i discovered a network that sold drugs on the corners of an area dangerous from mexico city called tepito and that was my first eight-column article in the newspaper they had spyware and then something terrible happened my father was kidnapped and murdered that was in december 2000 at that time i was already working as a journalist it was kidnapped and killed for money i was an average businessman to this day it has been impossible for us to get justice done that forever changed my perspective on the life of justice and myself what is my role as a journalist since the year 2000 i I have focused on organized crime, corruption and impunity when you see these articles published how do you feel I am glad to be still alive and alive To publish these stories because people deserve and need to know what is happening around them.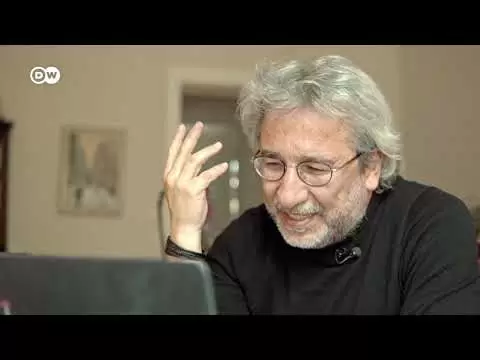 More Interesting Facts About,
la verdad sobre el crimen y la corrupci n anabel hern ndez dw documental...
For us, accompanying Anabel Herná
ndez
outside of Mexico City involved a lot of risk, but it was still important for us to show the conditions in which she works, which is why we traveled to the state. de guerrero where she investigated her most important story this state is a symbol of the connection between drug traffickers and governments here we can understand and even feel the risks and fears of the people it is my first time in mexico death is everywhere in the headlines in the street murals on the day of the dead i realized that this way people manage to deal better with death they honor the dead by remembering them keep their memory alive the day of the dead is a kind of culmination of that veneration is celebrated with music and food in my culture there is only mourning and crying this way of facing death seems better to me otherwise the pain consumes you Or today, November 2, they come to put flowers like every year, this raising of the earth from here and my father does not come on the day of the dead, but I cannot make an offering, it can be said in the case of my son because I don't have it, that is, a place to put a cross, or something that convinces me, well, I don't have a place to cry, I'm going to put a cross and that's how we are, all the parents, we go to nobody, nobody, this is possible if you are convinced, well that our children are dead in september 2014 43 young people disappeared in mexico at first i didn't want to see it i didn't want to be interested he told me that there were other journalists who could deal with it but then i saw how the government presented really ridiculous hypotheses about what It would have happened to them not to contradict the witnesses and I began to investigate from a distance and the sadness for the loss of their son was felt everywhere their photos were everywhere they simply live with that pain and they only want a grave to be able to visit it but they don't have it I wonder if they really have the hope of being able to embrace it again megan dust if they only seek the truth oh very well a car begins to see one well now if the injustices what yes We know that if the police took him, it was the army that took him, but as I said, the government cannot say a thousand things that my son is dead, that he is murdered for friends, he is alive because they took him alive, I told the government, well, friends.

They took him alive because they didn't take him in pieces I didn't know I want a complete friend and if you say that my son is no longer alive that he is already dead well I want a complete body only do not have him handed over to me in pieces and I discovered that Escobar The students were attacked and detained by the federal police and the army because the two buses that the students had taken were apparently carrying heroin. Guerrero is one of the places in Mexico where heroin is produced. and heroin the boys did not know that there was drugs on their buses and apparently the leader of the criminal group that owns the drugs allegedly called the commander of a military unit and the head of the federal police and told them I want to get my drugs back I don't care what that they have to do, abel
hern
ández came in some way to reinforce when he/she begins, as can be said, to give the floor, pronounce and point out certain officials for us, because they help us here, you quickly realize how important journalism is of investigation you try to clarify, together with a family, the fate of their son and not only theirs but that of 42 others and there are thousands of disappeared and there are abel hernández that because the legal system in countries like mexico or turkey does not work you have to taking on the role of a prosecutor becomes a kind of prosecutor and fights for justice in search of truth in the name of the citizenry how is it one of those things ah g Thank you for coming, good afternoon.

First of all, I want to thank you for agreeing to talk to me. I really appreciate your trust and of course this will be a situation of the record. I don't even know him and I'm going to publish his name and I suggest you please don't either I spoke to absolutely no one about what he spoke to me. What really amazes me is that these criminals speak so openly with me, neither with a judge nor with a prosecutor, but with a journalist. They trust me more and they know that I will tell their stories where the plane is with whom.
It was already a famous couple bracelet known to the Indian more or less on what date was it seen in 2000 7 in what comes a house in an apartment on a ranch in what context did you see her in a meeting now yes with her partners that was where life some they only say good things about themselves but most of them really want to confess their crimes i think they want to clean up their guilt somehow maybe because they feel so guilty yes yes ere It's like a priest for them, yes, that's how you access that information, yes, or maybe they want to put you on their side, they can't because I want to destroy them, I don't even try to be nice to them, and by making them grow, water helps us and the people who are in it, you have to imagine being in a hotel room with a criminal risking your life just to bring the truth to light and he has been working like this for more than 20 years and this dangerous job was also the reason why he had to leave his country when then president felipe calderón art took office government in 2006 supposedly launched the so-called war on drugs promised to fight all the cartels and liberate mexico but what i found out is that the president and a police chief close to him genaro garcía luna were not actually fighting the cartels they had decided to protect a cartel in particular, the Sinaloa cartel, and they used the army, the federal police, and all the power of the state to fight the other cartels. arteles and this of course made the other cartels very angry and they unleashed a war against the government and the sinaloa cartel and I was able to document it there was a real war going on between cartels in which many people were killed and many people disappeared start documenting it everything and say openly that it was not a war against drug trafficking that the government was involved I was the only one who said it openly because the people were afraid the journalists did not want to talk about it so in 2010 I published my investigation this became very dangerous for the government and to the crooked cops they wanted to kill me and they tried several times they killed some of my sources they made them disappear or put them in jail just for having talked to me when you think of your mother your loved ones you think maybe you shouldn't have posted that story for being dangerous for them if almost always that is the hardest thing you can be brave po r yourself, but when it comes to putting others at risk, the responsibility is enormous.
That's why I had to leave Mexico, precisely for that reason, one day eleven armed men showed up at my house. My guards were outside. Those men took control of all the areas. and they took my bodyguards away to my house, they had no name, so the men went to my neighbors' house and asked them at gunpoint where anabel hernández lives and my neighbors had to say that's it but I wasn't home I wasn't home and being threatened with a gun changes your life I know what I'm talking about because I've lived it, two things can happen, you give up because you don't want to experience something like that again or understand what the outcome might be and you decide not to never be afraid again she chose the second path but because it hits you like a soccer field and a lot and you're learning to play programs with your ear or you're seeing 9 pm gone a bit I'm going to do it the teasing and the their kristen I have them I have them a sheet of strings they held for notes there I have them my son was only one year and eight months old when this nightmare began he learned to live with guards before he started walking and I left the country mainly for my children and try to build a new life for them so I involve it even more please I believe that the best thing about trying to rebuild part of my life here is the opportunity that opens up for my son to learn to be happy I feel the obligation to help him learn to be happy because in life not everything is suffering it's more so we eat a little food I don't want to be a victim I want to learn to be happy it's not easy when you go to mexico you don't feel afraid you don't know that feeling because you can't go back to turkey but every time I get on the plane I wonder why I do it because I do it and take that risk and say goodbye to your son every time I leave I leave all my son's documents with my partner passport birth certificate all of this so that I can protect him so that I can travel with him every time I travel I say goodbye to my son as if I never knew it again because it is a possibility for me that is not socrazy because in mexico anything can happen every day it sounds crazy but in mexico people died every day because of corruption and those posters is the reality but why is it still there because for me my country is still my home it's still my home i love my country i love the people who live there whenever i interviewed a victim i feel i have to do something more but it is more important that it is the mother sometimes yes i don't know any mother who has the courage to say that this shows how committed they can be people with their work with what passion they exercise their profession here we are in the sit-in for the 43 disappeared students of ayotzinapa here is a permanent protest that we maintain 24 hours a day on december 26, 2014 several organizations decided to put the sit-in as support In front of the Attorney General's Office, our objective is support for parents, regardless of the support it is for that search.
Age of Justice We no longer want more abuses, more disappearances of our youth, we want the truth, we want justice, we want to know what happened as a consequence, because the search for the guilty, imprisonment and the punishment that there should be and Mexico in Mexico there have been many cases like this for me What I find incredible is how these families never tire of fighting for the dignity that these fathers and mothers radiate. They are poor but they are strong. Their voices ask for justice to this day. That is the difference on this side. around here three people here they increased to 3 it's hard to believe but every corner of the street we passed by had been the scene of a crime mafia the narco controls the routes by which drugs are transported everywhere you hear stories from relatives disappeared and almost no cases are resolved Mario Mario has been looking for his brother for 9 years.
It is my brother, my brother Tomás, who was kidnapped on July 5, 2012 here in Huitzuco and to this day he is a disappeared person that day my sister did not expect to eat the pozole from the cake my brother did not make it to lunch we did not realize that my brother was kidnapped until in At night we received a call that they wanted three hundred thousand pesos in exchange for my brother's life because they had kidnapped him. We began to negotiate with them, to negotiate, that is, well, I don't have the three hundred thousand pesos, but I have a bar, we have cars, we have houses, we'll give it to you, so not them. they wanted the money the money on the third day I know we had already collected it for us they did not return my brother Mario Mario I look for his brother in the surrounding hills it is really an act of desperation he explores he probes the land of mexico with only a hammer and a stick looking for his brother where there is a person buried the stick goes easier here I almost bury everything and I am the loose ground and that is how we look for our missing family members melting that smell so strong a person smells different from an animal it's very strong at first it stuck in your nose but over time it's pleasant at first we didn't want to smell it there have been bodies we found they are lying in the air it carries the smell for us now it's kind of nice to get that putrid smell out at first it hurt us a lot today we're glad to find it it's amazing to smell the dead but then i thought that's exactly what anabel hernandez does she's been probing exploring the whole country to find out the truth Marios, go up to her the word hello, the Spanish partner is studying and he is from Turkey and he is a journalist who has been persecuted like me, only he has been in jail for a long time, oh my goodness, I see it very well for her He says that you look good despite having been in jail these are bigger every year the times when I bought him and every year they grow and he's like this He also has a mother who is all 83 years old when your mother's birthday is Friday this coming Friday and this but he can't see her because his mother is in Turkey and he can't return to Turkey.
He has a warrant for his arrest. He lives. refugee in berlin like my mom how long you haven't seen her for four years since you haven't seen her but how do you talk you talk like me she's rosa maria those of maria hello i'm just sorry she's turning 82 and many confused she would like to have had and if she sends kisses and hopes that we can meet in turkey ok she is waiting for us and wants us to be her guests very well mom that you continue well well it is very sweet how good that all that can be done right tatis I told me Mom, we could do it too, but she doesn't want to use a cell phone.
Iphone, not me. What I don't like to use a cell phone is because they always tell me things about you and it scares me and I get nervous. what do you see An to what are they going to do to you and what ticket that they consciously send you to kidnap? About 78 years old from the bucs you read my books and he says what do you feel when you read my books well, firstly he worries because I know you're in danger and then I think you're a very brave woman stop I wonder he says if you've ever asked me to stop me no no the only thing I want is that you are archives that your children have nothing to do with this that you always take care of them and that it is well trying not to go out so many to the street so that they will not surprise you that if you would like your grandchildren to be journalists none of the souls with one family enough at least she is lucky to be able to travel home she can hug her mother visit her country and at least enjoy her place a bit and all of that is impossible pair I don't know if I would survive if I couldn't go to Mexico, where if I decide to go I can do it, not being able to do it would be death for me not seeing my mother take my sisters and the country I love, it must be hard not being able to do all that, do you think one day you will be able to return to mexico and live in your country as a free person so of course i will but first i want to clean that house i want to go back to a clean house i don't want to go back to a dirty house like this country is now that's why i have to clean it i must take out all the garbage yes i imagine someone behind plants a hundred roots to another place without your land without your sun you just don't know if you're going to survive wherever you go it may be the most beautiful place in the world but it's not your land it's because That is why every exiled person wants to return one day to where their roots are.
If you have any copyright issue, please Contact