DIY FARMHOUSE KITCHEN DECOR | DOLLAR TREE DIY | DIY HOME DECOR ON A BUDGET
Jun 15, 2021
hello everyone welcome back to pajama crafts variety of pajama crafts if you are new here welcome thank you very much for visiting and if you are a returning subscriber thank you very much for visiting again and hanging out with me today I hope. enjoyed this build i made for you they are all
kitchen
diys a bunch of them are
dollar
tree
s some of them are made using the cricut if i use the cricut i will leave the svg files linked in the description so you can use those also if you have a cricut and if not they are all super easy to do with regular stencils so i hope you enjoy these diys if you do make sure to give this video a big thumbs up and subscribe to my channel for more diys as don't forget that i have all my social media linked in the description including my instagram and a facebook page where you can share all your beautiful creations i love to see what you guys are working on so without further ado let's jump right into these diys so for this first diy i got this
dollar
tree
sign i picked it up a couple years ago i had it for a long time probably over a year before i realized what the heck i was going to do with it l but i got some inspiration from pinterest and finally figured out what i wanted to do so i just went ahead and sanded down the spot where that sticker was and decided to cover the whole thing up with some wavy white chalk paint now i'm using some stencils from cricut which i made with some contact paper if you don't have a cricut that's ok there are many ways you can add lettering and images to your signs that don't require a cricut you can use regular stencils you can transfer it with pencil you can use whatever it's that transfer paper the charcoal stuff i don't know what it's called but you know what i'm talking about there are so many different ways you can recreate these lick looks without a cricut so my technique for stenciling is just using a flat sponge bru sh and i stipple on the paint which basically means you are bouncing the brush up and down just a little bit of paint on it if you don't stroke it you will get a result or much better no bleeding or anything so once everything is dry just go ahead and remove the contact paper and remove everything with my little cricket tool.

Now I know some of you have been having trouble getting my svg files that you wanted to use with your cricut and I promise. I'm working on it I'm not really sure how this all works I just share the link and for some reason it goes to a page you can't open so I'm not sure why exactly it's doing that but I'll try to investigate a little more and find out what's going on until then. I'll try to tag them and put in easy keywords that you can search to make sure you can look them up in Cricut and still find them. i just make them public for you to find so i went ahead and added those lines with some pasta paint pens and then i went ahead and distressed a little bit with my truffle chalk paint and i love how this thing came out i think it's super adorable and i really didn't have high hopes for that sign when i picked it up i wasn't even sure if i was going to get it and i'm so glad i did because i love how it turned out now for these next diys i also used some little dollar tree boxes all over what i did was use scissors to remove those little hangers on the back you could fill the little holes with some putty or hot glue or something that didn't bother me so i left them as is but you can definitely fill them in if you want next thing i just covered everything with wavy white chalk paint then used my contact paper stencils with my cricut all i did was search for the animal i wanted I wanted to put in there and I just wrote the words below a super simple design but like I said I'll try linking the ones below now I'm using contact paper for these templates it's super easy and very very cheap.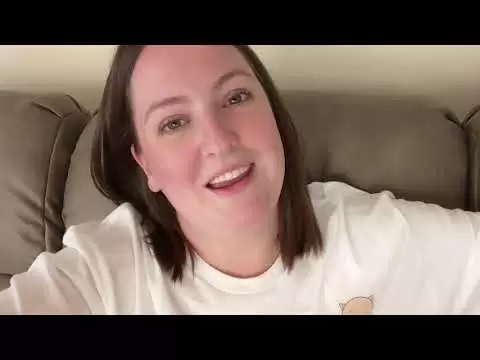 More Interesting Facts About,
diy farmhouse kitchen decor dollar tree diy diy home decor on a budget...
I used to use dollar tree contact paper is what I'm using here, but I had a lot of trouble with it leaving a sticky residue on my project and I absolutely hate it. because who wants that in their project after spending so much time on it and then just a bunch of dirt and dust and hair stuck to it its not pretty so i switched to walmart contact paper anyway and it works perfectly never leaves a sticky residue. I just use a colored one for my stencil so I can see what I'm doing and then I'll use the clear contact paper as a transfer tape so it works perfectly.

I use the duck brand. I'll leave that. linked in the description also because many of you have been asking me for the link of the specific one i use but it doesn't really matter i'm just using the duck brand but there isn't a specific one i use. just use whatever is there when you go shopping it's also just ar It rang five or six bucks and it comes with a ton on the roll that lasts me forever so I think it's also a better value than the dollar tree so I basically did the exact same thing on these that I did on the first just black and white and then a bit of distress with my wavy truffle chalk paint.

I tried to get into the corners and edges as best as I could to make it look really realistic and natural where distress would normally be and I think these are so adorable. I don't really have a rip tray that I use around my house. I don't have a ton of extra surfaces where I can put things, but I love hanging things on the wall in my little galvanized one. I don't even know what it is. called has these little cubbies and these things are so cute in there you could use them on a tear tray or a shelf on the wall or something and I think it would be very very nice but perfect for the
kitchen
does it now before we jump into the next DIY I wanted g Big thanks to Skillshare for sponsoring today's video.

Skillshare is an online learning community with thousands of classes including illustration design, photography, video, freelance work and much more, whether you're a beginner or a pro, it's the perfect ad-free learning environment to break your focus and they are always releasing new premium classes to help you learn new skills and stay creative members get unlimited access to thousands of classes with video lessons hands-on projects and feedback from a community of millions i really enjoyed mary kate mcdevitt's class on hand lettering Beginner Essentials Only in the first few segments, it gives practical ideas on how to create interesting designs, as well as detailed information on different types of pens, pencils, and other tools you may need for different effects.

I highly recommend his class. They are less than ten. dollars a month with an annual subscription and the first 1000 of my subscribers to click the link in the description will get a free trial of the premium membership so you can explore your creativity too. box that was filled with tons of really good stuff at the time they're a little hit and miss for me um but that was like tons of good stuff four bucks for the box and this had a label on it originally I'm 15 that's a bit pricey in my opinion but still good value for what i paid and then my favorite way to age wood these days is to mix some paint with water so depending on what color i am or shade or whatever I'm looking for is what paint I'm going to choose so for this one I just used some gray chalk paint mixed with water and made this beautiful stain that made it look really worn and old and I really loved that and then I decided to whitewash it kinda with some wavy white chalk paint so i just did some light strokes at first you know just a little bit and lighter and lighter towards the edges and then i asked them on a community post this was a long time ago , I asked them for ideas for what I should write on it for the sign and finally landed on spread the love I thought it was so cute there were so many great ideas you guys are so smart I could never think of all this on my own but spread the love I thought I it was really cute so I landed on that and just used a pasta paint pen on a stencil from Walmart to write this super simple and easy and I think it gives it a nice
farmhouse
look and then to finish this off I just went ahead and wrapped some yarn around the edge and i made a little yarn loop and added it and i think it turned out so adorable this is still one of my favorite kitchen diys and i forgot to mention of course i went ahead and distressed. the words also because i can't do any pro project without distressing it, do it for the next diys we have a similar look to the first ones as we just used black and white and a bit of distress with that truffle color.

I made a few more stencils with my cricut and for these. i'm just using some scrap wood for the first one here this was a scrap piece of wood that was my grandfather's i was really excited when i found this when we were going through things at his house before selling it and it was just like i said a piece of scrap wood i was using to hold up some cabinet top antiques so you could see them better but i really liked how it was almost kind of like a boat lap or like a little paddle so i took advantage of that and just painted the top pieces and i left the pieces in between that natural wood color and then i wrote farm fresh eggs and made a little egg stencil too and i really love how this one turned out sitting in my dining room on my i little galvanized shelf and i love how it looks there with the other antiques i have from my grandparents for the next sign this is just a little piece of wood i kept handy and i just wrote the word yum with a Period after that and stenciled right there it's super simple and I have this sitting on my coffee bar you could use it in a tear tray on your kitchen counter wherever and I think it would be super adorable now for the next one this it's one of my favorites but like I said back then I was using the dollar tree contact paper and it left a lot of sticky residue on this specific sign so it's covered in dust and hair and super disappointing so no make the same mistake. i made just use walmart its cheaper in the long run and the quality is much better so i made a small design on my cricut and cut it out with my contact paper stencil.

I thought this was perfect for summer kitchen
decor
. be so cute on a tea dessert tray or even an ice cream bar i think its very cute and i love ice cream
decor
for summer but i dont like a lot of bright colors i am pretty neutral when it comes to decor from my house etc. I love the way this one turned out, but like I said, it's ruined by all the gooey stuff left on it. I couldn't find a way to remove it. I know in the comments, um, but other than that, I'd say just don't make the same mistake I did, so of course just angsting a little more with that truffle color.

I try to get all the high points and then down at the corners and edges of the sign where dust or dirt naturally builds up builds up it's getting late people like it to look as natural as possible with the distressing do it make it for this next DIY i have these little round dollar tree pieces that they came with as a hanging wire in the back and i went ahead and removed it. I went ahead and removed those stickers with my hair dryer. Advice for mothers of newborns. If your baby is afraid of the hair dryer or you don't want to wake her up when she is sleeping.

I used to hold this over the stove. probably not good advice but the heat from the burner you only need to hold it there for a second like above don't burn yourself but honestly I've burned myself more times with the blow dryer than the stove so I'll put up with it. up for a few seconds and that's all it takes and you can remove it from there so once I got all the stickers off I went ahead and painted the edges of these signs with a little bit of my waverly truffle chalk paint I'm going to use a bit of paper on these so i didn't paint the entire surface just the edges showing that bright white.

Next, I had a piece of paper that they gave me. I think it was from an oriental trading company, but it looked nice. of vintage to me so I went ahead and used that I'm sure I could easily find some in the hobby lobby or on Amazon and then I just had some free printables and I'll see if I can find them but for some reason I couldn't move the printable to where I wanted and on the paper so I can't fit in the center of my circle um so I decided to go ahead and cover the whole thing first with the normal part of the paper and then I cut out my little printables now these are herbs I found in pinterest so I'll go ahead and link them in the description if they're still available and like I said I just printed them I couldn't change the size or placement on the paper and that might have been like something going on. on my computer, not quite sure this was agoIt took a long time when I tried to make it, but I liked the way it turned out because originally I was just going to put them directly on the circles, but instead I had to cut them out and then decided to rip the edges to make them look smaller. a little more aged and then I crumpled all the paper up to make it look old and wrinkled and then I used some spray adhesive and put them right on the circles and then once I had everything laid out the way I wanted I went ahead and used a little more of that truffle chalk paint to age everything up especially around the edges of those printables and I think it turned out really really nice next I had this dollar tree basket I liked the gold color it had with this paper , but I wanted it to look a bit aged and rusty, so I used a bit more of that truffle chalk paint. brush i had on hand where the bristles were kind of crap and i just dotted it all over the basket that way makes it look rusty next i hung those circles in my basket i really love how this turned out its very rustic but also a little bohemian and i think it would be perfect in your kitchen still one of my favorites so i moved on to the next diy i made this kitchen towel out of these towels from walmart it comes in a pack of three and i believe in the slopes about seven or eight bucks which isn't too bad for three towels of this great quality and they already have that red stripe which I think is very pretty I think that's what it's called it's a very rustic
farmhouse
look which I love and then I just have this design i cut out of my cricut and then i think i used some fabric paint on this i also used regular paint it just depends what you are going to use it for but fabric paint is a little softer and bends easily with your towel and I liked it a lot the way it came out on this towel make it for this next project i had another big piece of scrap wood that was from my grandpa he used this in his store and he had a bunch of cans all over the place and i love the rings and the old distressed look it already had so my mom wanted me to sign her on this piece of wood since it was her dad's she is putting this down in her basement on a buffet table where they sometimes eat so she chose this bible verse and i think it is perfect for kitchen decor. perfect for this sign you can still see a lot of the original wood it still has those rings on top which is a really good reminder every time you look at it and see those rings it just reminds you of my grandpa and I love it so now this next DIY is not kitchen specific but i think it would be really nice in a kitchen so i decided to add it to this video and what i did was use some old pieces of wood that were also my grandfather's i thought i would they were already perfectly aged and I went ahead and nailed a piece of scrap wood to the back of those to hold them all together now that they weren't exactly the same width so I had to put a little piece of wood under it to hold it up while I nailed it down now i had these hooks i wanted to add to this but i didn't have enough for each square so i just used two of these and then i went ahead and grabbed a few other hooks i had on hand since i Because the hooks weren't matching I just went ahead and added a bit of spray paint to them and then removed a bit before it was fully dry and it gave it a really nice rustic look my only mistake was that I screwed them in before they were fully dry and that pretty much washed out the rest of the paint so I had to add a little bit more at the end because they were almost completely back to the shiny shape they were before I took some of these little yogurt jars that Zach's Mom keeps for me and gives them gave a good coat of this spray paint.

It has a chalky finish that I love. It's very easy to use in jars, but they still look pretty and farmhouse and kind of rustic and then of course I'm using them. that same truffle chalk paint to distress these then of course I went in with some sandpaper to tone down those stark contrasting colors. It's a subtle difference, but it makes a big difference to me because I think it looks a lot more distressed naturally. Next I decided to add some jute hangers to these so I just hot glued four pieces around the edges and then wrapped some yarn around until I was happy with the look and then made sure no little ones were poking through. tails at the bottom and cut them off if I had more. and then once I was done wrapping I just hot glued the end together then tied a knot at the top and popped some reindeer moss as filler in these and then I took some pictures I had from Walmart and they i separated so i had enough to put in each of the jars then i hung them on the hooks i made and i think it turned out so pretty it's actually hanging in our dining room but i think it would be really pretty in a kitchen for the next diy i have this dollar tree plunger and i will let you know right at the beginning of this video that you don't need a dollar tree plunger to make this project; in fact it would be much easier and more cost effective if they just take the thick walmart pegs they come with. three in a pack they are about the same length they are a little shorter but they are about the same length and a lot less work you don't have to try to peel that sticker off and you don't have to cut out of the ordinary at the end but this is what i had by hand so this is what I used and I found them later so I just wanted to let you know now I tried to stay out of the hard part of this and I'm sure I could wash it down with something but for video purposes , I just flipped it back.

Next, I had these little jars that Zach's mom found on Amazon and she always saves the cutest things for me, so I really appreciate that, but I just went ahead and tied jute twine to the edges of the bottle. I did this before the other one. actually in real life so I would suggest doing it the same way I did the last few unless you want to do it as a macrame hanger or something that would be super cute too but that would be the easiest way other than that . I would think, um, but then I put some little flowers in there that I had from Michael's I took some spring flowers earlier this year and pulled out a few pieces and I think it's so cute and dainty and it would be perfect for the kitchen this next DIY is from one of my previous videos on this channel and i just had this dollar tree sign apparently i sanded all the glitter on one side but i could never get all the shine off these signs so always use the back but you can go ahead and use the front if you want, if the back is that color or whatever bothers you, you can always cover it with craft paper or paint it, but it's not a big deal to me, no one is going to do that. to see it because it's the back so I just painted this whole sign I think it was the chalk colored chalk paint it could have been ivory and then I just used a paste paint pen and a stencil from walmart the pens posca paint pens are my favorite i will leave them linked in the description they are a bit pricey i dont have an affiliate link or anything i should buy now as much as i promote them but they are just my favorite paint pens they are really good quality , they always write smoothly and i feel like they work better on most surfaces and the main thing i really love about them too is that they are matte and most other paint markers i've tried are glossy and i just don't like that one look so I really like these they come with a medium point and a fine point too but I'll leave some links in the description if you want to check them out and then like I said this was just a walmar insole t and i went ahead and tracked down everything that was michaels biggest stencil a long time ago i doubt it they already have that one but you never know so next i just filled in all my letters and then i was inspired by a pin i found on pinterest that i had a simple little coffee cup i'm not an artist by any means but i thought i could do well enough to make this little coffee cup so i just traced it on a super simple piece of paper but i think i really added a lot to the sign now to transfer to you just color the whole back with a pencil then you can cut it out and place it where you want it on your sign and then just go over it very hard with a pen and it will transfer the ink to the other side so which is a little hard to see in the video but you could easily see it in real life and then I traced it over with my paint pen again and I think it turned out really nice.

I went ahead and filled it in with some matte black apple barrel paint as well as the larger lettering. and just so I don't use all my paint pen on those letters so I just wanted to make the sign a little more detailed so I went over the edges with the paint pen and added a little bit of design and I think it turned out so cute perfect for a coffee shop or your kitchen and I always forget to mention that I went ahead and distressed him a bit. I like to use a lighter color on the darker parts and then a darker color on the lighter parts that way everything looks equally distressed because if I just use the dark color then the black part wouldn't look as distressed if that makes sense, so I'm using the lighter color on the black lettering for this next DIY.

Then with a few layers I found a sheet I liked in qriket design space and cut it out with some contact paper to make a stencil like I'm doing with most of these projects, then used some green chalk paint to fill in this stencil. and once it was completely dry I jus used a little more of that good truffle chalk paint to wear this down a bit and bring out those little details on the edges of the tray again, a very simple project but such a small piece that I love it for this next DIY i thought these would be perfect to put on a windowsill or something if you have that facing out of your kitchen or even just on the counter or in a tear tray but i have these little jars of Dollar Tree.

I went ahead and painted them all with a few coats of waverly white chalk paint I really liked the little design on these jars and thought they would be perfect for weathering so all I did was paint them white then wear them down a bit with a little more of that truffle paint and added some twine around the top with a bow and that's all I did to these. I just added some dollar tree succulents and I think they turned out so cute. I just think they would be so perfect for a kitchen now this. the next DIY involves a bit of macramé don't panic it's my first time trying this and it didn't turn out perfect but I think it's so cute anyway so I just have a few more of those little jars I painted with the dollar tree. succulents and I decided to go ahead and make some small hangers for them so I used jute twine and I'm not going to be very good at explaining this but it's pretty simple to see I know my experience isn't perfect to be able to see the brown bean on top of this brown paper and I apologize for that and I promise I'm taking steps to get a better place to shoot these are old diys and I've been shooting on my basement floor lately and my newer diys but I'm working to get a table and at least some white cardstock or something so they can see a little better, but anyway, I went ahead and turned it over and tied a knot at the top.

I'm just tying the two ropes next to each other. I tried to make all the knots in the same place with each set, then once I have all four knots I take one string from each side and tie those strings together, so I hope you can see what I'm doing here after I I finished that by myself. I went ahead and tied a knot at the bottom, so this is extremely simple. I hope you can see what I'm doing. I'm sure there are much better tutorials for macrame but this is a really simple thing I did and I absolutely love how it turned out so I'll go ahead and let you see the rest of the process because I feel like explaining it won't help you anyway but I love how they turn out and I think they would.

It would be perfect to hang out in your kitchen yeah yeah now this is one of my first videos so Brie is still tiny in this video I can't believe it when she used to jump in her little sweater next to me while I was filming . and now she's running around the house and talking and it's crazy how fast they grow anyway I found these milk bottles at dollar tree and I just applied a really nice thick coat of ivory chalk paint on these and made sure they get into every crevice because i was going to go back with a wet paper towel and do a little bit of wet distressing here this was my first time wet distressing i know there are a few different techniques but i just used the wet paper towel and that seemed to work fine , I really liked the way it came off some of them were bigger pieces and I thought it was cool sothat's what i did for these once i was done distressing i just took some jute twine and wrapped it around the top to make a little hanger then i had this little wooden box. which I had made with some old wood that I had on hand and some chicken wire and I just drilled a few holes in the top and then slipped that twine through the top and tied a knot and that's how I hung these little jars here and then I put some flower s in it that I had from hobby lobby and I really love how it turned out it's still one of my favorite DIYs I've ever done and I sold it almost immediately when I posted it on Facebook and I think it would be so cute in your kitchen next doorI have some jars that I painted and distressed and just put in some different designs and words.

I always think jars and bottles are so cute for kitchen decor that's why I added them to this video but just went over everything with some waverly white chalk paint you can do this by hand or an easier way is use the spray paint like i did with those other jars but i didn't have that at the moment so i just used a paintbrush and did a couple of coats then i took this same stencil i've been using from walmart and traced an n with my pencil and then i made one or smaller at the top to make it look like the letters farm and the number four now i have this jar i made a long time ago that i was trying to get out of and that's another idea as well you can see how i used the fabric and then i put the number on it and i think it looks cool too but it's obviously extremely distressed which is definitely my style but i know it's not everyone and i just wanted to do a new version so i used my paint pen from paste over par top of the letters and the number once I had it exactly how I wanted it with my pencil and I filled it in and then I got a little distressed and that's all I did for this one I think it turned out really nice next I had this jar that I given for Christmas with some hot chocolate and I really like the shape so I put it away once all the hot chocolate was gone and basically used the exact same method with this one only I used a little cricut stencil I made that said Old Country Farm and some ink chalk paint and I just dotted that on there and once it was all dry i this one is distressed too and I think it's so pretty and it would be perfect for your kitchen or a little scratch tray or shelf so many possibilities with this little one i love it so this jar is just a starbucks coffee jar you buy at the grocery store thats a little tip i If you haven't noticed before so are the dressing bottles for to salads some of them look like milk jars so if you could never find the dollar tree ones this is a nice alternative something similar so i went ahead and used that same. method in this one just instead of adding some words i just added some jute twine on top i think its really pretty pretty you could also add some flowers to it and i think it would be super cute to have in your kitchen so for the latest idea for bottles and jars i just had this bottle of coke that zach's mom had saved for me and i just wrapped everything with my jute twine i like to use the one from walmart because it's a little thicker for wrapping things and it doesn't take as long as dollar tree twine and then because I was wrapping it so tight I didn't have to paint it or even remove the tag once I got everything here you weren't going to see anything that underneath I used a little bit of hot glue here and there but i didn't use it on all the lines just the top and bottom and then some places in between now you can go ahead and use a lighter on this if you want to get those hairs off and do it. it looks more rustic too and i think it turns out so pretty and it looks great with the other jars too now this diy is one of my favorites and one of your favorites too since it's the most viewed video on my channel um but actually i was inspired by the piece i saw in the hobby lobby i displayed there in the picture and decided to make it out of dollar tree elements so i went ahead and took the back off of these its very easy to do and you can remove that piece right away and i also removed the stickers now all my frames were already painted black so i didn't have to do anything to them because i already liked the way they looked after removing those stickers i just sanded everything down to make it nice and smooth and then I didn't go ahead and add some plaster Waverly chalk paint to the three backs of my little shadow boxes.

Next I used some brown apple barrel paint to wear them down a bit. I just used an old brush and a paper towel to make sure. which I don't have too much on my brush and I just dry brushed a little bit of it on there after it was dry I used my walmart stencil to write farm fresh eggs and tried to start in the middle on each one so I could work my way out to make them more centered, but not all of your letters are exactly the same size, for example an i is much thinner than an m, so the plan isn't always foolproof, but you can try to explain those thicker letters when I'm getting started. your word now as you can see the farm part of my sign wasn't centered as nicely as i would have liked but that's ok because i went ahead and added a few things later that made that even out and look really nice. once i had all my letters filled in with my paste paint p then i went ahead and used some more of that plaster paint to distress my words a bit then used my staple gun to connect my frames and then added some hot glue on the other side just because my frames were still kind of opening on the other side you could add more staples to the front if you want it to look more rustic which I do a lot these days I wouldn't suggest hot glue in any way for hold them together, I only did that for video purposes.

If you're going to use glue, I'd say wood glue would at least hold them together very well. Next I decided to add some chicken wire to the back. This is real chicken wire. I know they have decorative chicken. wire in some places you can find it i used to be able to find it at walmart i dont know if you still can i never found it there in the first place but this is real chicken wire its a little harder to work with and its very tiny i get cut almost every every time I use these things so ju Make sure to be careful if you use it once everything is stapled together.

I just put my signs on top of the chicken wire and folded the chicken wire around to hold it in place. You could add glue or more staples but it worked. Perfectly for me, I went ahead and covered those pointy edges in hot glue so they wouldn't be pocked and cut into anyone anymore, but then my friend ended up wanting this one, so I just covered the entire back with some self-adhesive felt. of arteza and it worked great it made the back look so much nicer and cleaner and just finished and also we didn't have to worry about someone getting cut or poked next I had this dark raffia on hand and just glued it on a little bit of that in the corners and edges and i also cut it a bit so it wouldn't look bent it would look more realistic and i had to use a lot of hot glue to get it to stay where i wanted it but once i was done i thought which looked really cute and was the perfect added touch to the sign, then I had a little speckled dollar tree egg that I decided to add in the corner of the sign and I think it gave it the perfect look, so for this next DIY I actually had this goodwill bucket and it had this lid on it and i didn't want to keep the lid on one side i didn't like the design but there was also foam inside and you never know what you're getting from a thrift store when there's foam inside p it could be growing mold or something nasty in there so i decided to take it apart and inside was this nice round piece of wood and i decided to use that for this project next i just cut out this really nice design with my cricut and used some chalk paint gray on this stencil and i think it turned out really nice then i distressed it with my sandpaper and actually took some of the paint dust and rubbed it all over the sign and it got into the grooves of the wood and the paint and i think it turned out so perfectly rustic and somewhat bohemian and it's really very pretty i think it would be perfect for a little tray in your kitchen or on your dining room table or even as a wall decoration for this next diy i have this stool that also belonged to my grandparents i actually have two but i've only done one of them so far i just went ahead and covered the whole thing with some wavy white chalk paint there was originally a design on top erior but it had gotten worn over the years my mom and her sister and brother used these stools so I decided to update it a bit so I painted the whole thing over with that wavy white chalk paint then made a stencil with my cricut with a few little feet there i thought it would be very very nice for bree to be able to use this as a stool in the bathroom or in the kitchen but when i did this her feet were very sensitive and she didn't like people touching them or anything she would freak out if things were put on her feet so i knew it wouldn't be cool if i used her feet to leave an imprint here so that's why i just made the cricut stencil and then i really distressed the whole thing a lot with my power sander and I think it turned out really really nice I haven't actually sealed it yet so he's actually using the other one most of the time I haven't even done it yet um just because I haven't sealed this one and I don't want that get gross yeah i would make sure if you're going to use it a lot something like this you'll want to stamp it if you got to the end of this video see a sun emoji in the comments so i know thanks so much for watching i hope you enjoyed if you did please hit me like and subscribe to my channel for more diys like these thanks so much for watching i'll see you guys next time bye cat what are you doing what's on your face what's on your face
If you have any copyright issue, please Contact