CARDBOARD BOXES TO HEADBOARD !! HOW TO MAKE YOUR OWN TUFTED HEADBOARD |DIY HEADBOARD|
Feb 27, 2020
whats up guys today we are doing that
headboard
behind me its a king size
headboard
we are upgrading from a queen i got a mattress from you guys coming for you guys too enjoy and thanks for looking so im starting with two big
boxes
i bought them at walmart they were like a dollar 47 each and I'm going to start by taping them down the center so the parts where they would normally bend can no longer bend. I've seen plywood used, but for me. it's easier to use cardstock or
boxes
and it works well all you need is something hard and figure it out for
your
base now i'm going to get my yardstick and
make
sure my boxes are the same width as a king-size bed so that you can easily find the measurements by measuring
your
bed or searching online for standard king queen bed measurements for whatever size bed you are making your headboard for now i am going to use my hot glue gun and glue my boxes down to each other where they will overlap I'm going to do it on the f the front and the back and then cover it with masking tape as well now I'm going to take my triple cardstocks that are the same height as my boxes so they line up perfectly I'm going to use that to
make
it sturdier and glue them down with masking tape on top here you can see i already drew the pattern of where i want my buttons to be also if you notice i have a different outfit because i worked on this header over the course several days so not because I'm just changing my clothes or something like that, but I'm going to use scissors to poke holes in the
cardboard
where I've already marked where I want my buttons to go.

I realized later that we had a drill so I never went back to recheck my holes using materials to make them more circular and easier to put a needle through, I also had to redo my measurements on my holes like two or three times just because I have no idea it was just a struggle time for me to get it right I realized I should have secured them a different way than how I did them but in the end they ended up even so that's it all that matters, let's take our mattress pad. I also bought this at Walmart, it's like 17 bucks, it's a queen. -size mattress I have two so I'm going to cut them to the size of my cardstocks in my boxes so they line up, you can use one if you want but two will give you that really fluffy, deeper look. one is fine but honestly two look better now.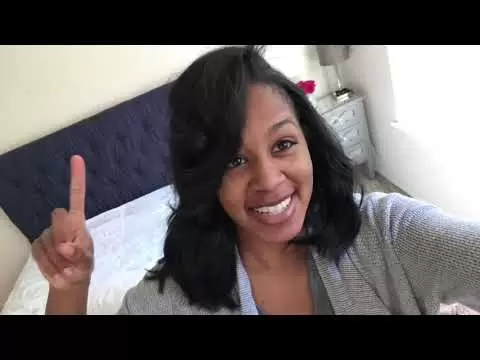 More Interesting Facts About,
cardboard boxes to headboard how to make your own tufted headboard diy headboard...
I'm going to use my heat spray to spray my boxes so my mattress pad can stick on there and then I'm going to use the adhesive spray on this mattress pad to glue the other matchstick pad on top so I used a pencil and a pen and whatever pointy that I could find to poke holes through the foam where my budding markings are on the back and then I used scissors to cut an X where my buttons are going to go, makes it easier when you're actually laying the fabric there and pulling it to create the crease and now we put our batting on the floor this came from Walmart it's so good the price varies depending on which one you get but it's not very expensive and I'm going to cut it down to size and use a gun staples to staple it to the back of my headboard and this is what we have so far now i'm going to do my buttons.

I didn't record any shots of me making the buttons but if you googled how to make your own buttons for a
tufted
cabinet you'll find videos on how to do it, it's time consuming but luckily I had help and once I've made my buttons we'll start applying our buttons on our headboard oh the markings and where we're placing our buttons are on the back so take the needle and pull it through the back of the headboard to the front then use the needle to make a loop on the button and stick it back through the hole this is time consuming and gets tedious because I've been having trouble getting this needle back the same hole it came out of so I'm not going to lie it took me like 15 minutes to put that first button there, it's important to pull the thread really hard to get the
tufted
look, I use a hot glue gun to glue the thread together. to the header and then I cover with a piece of masking tape.

I also use staples to staple the thread and eventually I started stapling the glue to hold it together and that's it and we're going to do that for our entire button. I have 25 total so it took me a long time to do this but we're going to use the same process to put all our buttons on our header after I'm done with all my buttons we're going to remove that tape. You are going to staple the edges of our fabric by pulling it tight over the back of the headboard; otherwise, you won't get the clean look you're after for your header. you can cover the back of your hand board with cloth or boards or something which I just didn't do because I figured no one was going to see what was going to be up against the wall and I just didn't take the time to do something that Justin felt was important if i was doing this for someone else i would probably cover it in the back just to make it more appealing but for me and my husband it doesn't erase it because like i said no one will see it and that's what it looks like once we're done staple the fabric to the back of the headboard and these are our final results. amazing my buttons were even thank god im very happy with the color it looks great so i hope you enjoyed and thanks for looking
If you have any copyright issue, please Contact