"Aim for excellence" - Producer Allyn Stewart on the business of making a blockbuster movie
Jan 02, 2022
good afternoon i'm susan weber and i'll be joining walker and dunlop CEO willie walker today is alan
stewart
allen joins us to talk about the
business
of
making
movie
s we'll be diving into everything from how streaming is impacting in the film industry even what it's like to work with tom hanks thanks for joining us today and now to willie thanks susan and uh good afternoon uh everyone on the east coast and good morning to those in the western time zones uh it's a beautiful day here in denver colorado and it's a real joy to have my old friend alan
stewart
join me today for the walker webcast uh final thing i'll say before i move on to alan which is i saw my old friend dr jim lara last night and jim us and me jim has been on the walker webcast before and jim and i were talking he says oh i heard you have this amazing film
producer
tomorrow and i said yea allen is an amazing film
producer
and he said how do you get these guests come an to the walker webcast and i said well fortune ately jim i know people like you and i know people like allen and they are kind enough to give me an hour of their time to shed some light on what you do from a training standpoint and the performance and what alan does from a film production point of view and so um alan welcome to the walker webcast you started your career in the
movie
industry with the major studios rose to be an executive at warner brothers and then to fox 20th century fox and then went on to found his own firm flashlight films and has produced a number of very notable films such as Sully uh with Tom Hanks Trial by Fire with Laura Dern and Land most recently with Robin Wright let's go back a bit Allen to the beginning um i think the first movie he ever worked on was chariots of fire uh tell our uh listeners how you got into the film industry and what it was like working on that first movie car rivers of fire well i was 12 when i did fire trades so don't add up the years i finished university i have a degree in international economics and all i wanted to do was work in europe because i had gone to school for a couple of years in france, so i was meeting with multinational corporations and investment banks and i just didn't feel like it. the right fit and i walked onto the fox lot even though i grew up in los angeles i didn't know anyone in the movie
business
and the second i walked onto the lot it was like i was struck by lightning. god they make movies so it took me six months to get a job because not only did i want to work in the movie business but i also wanted to live in europe which was a tough combination in the early 80s um and i ended up working for fox. in London starting in distribution and then I realized you know what I want to do movies, I don't want to distribute other people's movies so I went into production and got my ass in a very small office in London where we did Empire Strikes Back an Alien and ultimately loved fire um and it was a blessing because i was in a very small pond and got a lot of experience quickly and as you started to learn about the film industry um what was it that really drew you in the sense that they were the stories that were told?

Was the The economic side of you can do something and can become a gold mine. Was it the artistic process eh of putting things together? I'm good at it you know, I did a lot of transitions and I'm glad I was open minded to just take every turn with curiosity, I think initially I was fascinated by the business but then I became more and more fascinated with
making
movies how do you make them um and it's a tough business but it can also be a lot of fun um the creative process combined with the business process can be fun fun but ultimately I would say after a good decade I realized that my passion it was not just storytelling but my craft got more and more perfected in being able to develop scripts, so hearing a story and then figuring out how to put it on 125 pages or on TV, you know, multiple episodes of series, but that's which a lot of people love, I just love the business of the business, but I really love telling stories and the excitement of seeing them on the big screen as she looks back on her career.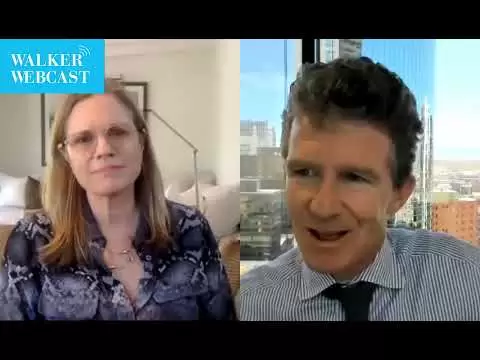 More Interesting Facts About,
aim for excellence producer allyn stewart on the business of making a blockbuster movie...
There was a time when, if you wanted, you had a chance to stay on the corporate ladder to think about one day running a big studio um or you always thought at some point you'd jump off on your own and start your own thing you know I was offered I did that several times and I finally made the decision to make did I want to stay on the corporate side or go out on my own and produce movies and my instinct was just to go out and basically live a purely corporate life, which was a shock, it was a culture shock because I left Warner Brothers at a fever pitch? of my career r where not only did people call me back but I probably had 75-100 calls to return one day and all of a sudden the phone won't ring and people won't call you back so it was a real lift to come back back to where I was before but I'm so thankful that here I am these years later I absolutely love what I do so what a blessing to work every day and do a job that I truly love so much more than being an executive one of the movies that he worked when he was still an executive at Warner Brothers he was driving Miss Daisy with Morgan Freeman huh talk about how that movie was made because I heard him talk a few times about finding scripts and really thinking about how the stories will resonate with the viewing audience and uh driving this one daisy if you looked at that script in that day and age which was, I think, 1989 uh it wouldn't have exactly jumped off the page like we're kind of going to make this movie and this is going to be one you know one of a block a
blockbuster
movie so tell us about the story behind Driving This Daisy so two of the movies I did during that period were Driving Miss Daisy and Dangerous liaisons both were plays and i saw them in new york and i was sitting on broadway watching daisy drive by and i thought oh my gosh what an amazing movie and i found out that the rights had been sold but they had been sold to my very dear friends lillian dixanak so I called them and I said: okay, I have to do this movie. with you and at that time mgm owned the rights mgm decided not to do it um and at that point no one would do it so i told them i'm still an executive at warner brothers now i said i'm going to do this movie so i tried and tried and did I tried, and even though it was a minuscule budget at the time, seven and a half million dollars, I couldn't get my bosses, the chairman of the board and the president of the company, to give the film a green light. um and even one of my colleagues said you know you should shut up about this this is not good for your career and one night i was leaving the lot it was late and this woman was in her office right by the parking lot and she was an accountant she yelled she says alan i read your script driving miss daisy i cried so much i got up and gave it to my next door neighbor that night so i was like god i'm just gonna make this movie i don't care what it takes and i put together, warner brothers financier put up a little bit of five million dollars and i found two and a half million england dollars actually from my friend who would finance chariots of fire um and for as long as the papers were seen every day every day everyone asks why you want to make this movie um and in our first preview you know i talked about this the scary thing about making movies is you can't preview a script so i really Before you have to go with your gut um on our first sneak peek it struck a chord with the ce crowd and that was pure magic but my neck was like ten feet before the first night of the preview and how do you get someone like jessica tandy or morgan freeman buy to make a movie? out and basically against not against obviously you got the five million dollars from Warner Brothers but this was no good this is this is going to light the world on fire how do you get big players like that into something like this? oddly enough jessica had done it on stage but she was a bit of an unknown and the studio really my boss really wanted audrey hepburn and lily and dick are like no we stuck with jessica um because she didn't really have a film career at the time and the next thing you know she won the academy award which was magical um and morgan was an unknown entity at the time he wouldn't say unknown but i mean he wasn't morgan freeman as we know him today um so the movie was a great rest for him and then at the time when he was making the movie he was living on his boat, somewhere along the coast of Florida, I mean he's an amazing man, but from then on his career was gone , yes, it was actually when I was researching for this.

I went and looked. what year was shawshank made and trushank came out in '94 and that's what shawshank was after driving miss daisy and that's kind of the miracle of the movie um is it didn't really have these big movie stars but the studio made a brilliant release which is we started in four cities then went to 10 cities and went to for this movie to be completely word of mouth you couldn't buy your way to success it literally had to be one person telling another to go Let's watch So what is something about in that script and in many of the other movies you've done, Alan, where I've heard you talk about the archetypal character, the person who represents a pattern of human behavior, what do you know? what are those? patterns that n human behavior in the archetypal characters you look for the most because there is such a broad spectrum of archetypal characters which one are you going after that constantly resonates with your viewing audience you know I think the one that speaks to me the most is the hero mythology where heroes are tested every day because obviously we are all tested every day and identify with someone who overcomes obstacles to act in situations that may be extreme or inherently survival like robin wright land trying to figure out how to survive a tragedy horrible for me what i learned over the years um and being an executive was a great gift because i get paid to make a lot of mistakes so you start to learn um what works and what doesn't work and particularly what you experience versus um that's authentic versus others and I have learned that I have a kind of common denominator of reference with the common man and through the process of vi This preview um yeah I really feel something There's something in my gut and I stay true to it and I make sure that the whole script stays true to it, it reaches out to people so I think it's about realizing that you know that I am part of the pattern of human behavior as we all are. if i stay true to that as the essence of the story of the script um it gets to people what are the one or two scripts or ideas that you came up with that you ended up passing on that turned out to be huge hits you know the movie that is ? it was very disappointing not to do this when he was an executive kevin costner brought us dances with wolves and i loved the script but he insisted on having a lot of the subtitles in the movie everyone spoke a native american language and so we went through and of course when i saw the movie it's such a great movie you know i couldn't really kick myself but you know a part of me feels good maybe if it left me on fire i would have gotten us to do that was a great pass what you mean when someone like kevin costner walks into your office with the script saying I'd like to go do this and we're going to go back a little bit in your career as an executive and you just talked about leaving the warner brothers in the prime of your career but it must be really hard with that kind of star quality around you to really look through all the glitz if you want to here's kevin costner in my office with a script on a movie he wants to do and watch more beyond that to something like Look at it from a business perspective and sometimes you have to say don't get too caught up in who this person is or what the opportunities might be and boil it down to what my gut says about this and what I make.

I really think this is going to be a great movie from a dollars and cents standpoint. How do you alternate between that because for people like me and you know 99 of the world we don't come into contact with people we meet every day to the degree of star quality where you can get big eyes an and sort of like say wow if this person he says he wants to do it i have to do it how do you do it? how do you manage to overcome that? you learn not to do it because by being seduced by a superficial energy we all know that this is not really the substance of the business we do, in the case of Costner, it was the opposite, which was to see beyond the doubt because he was not only going to be subtitled, but I wanted to direct it, I've never directed anything, um, and what I've learned over the years is really listen to what the talent is saying, whether it's an actor or a director, particularly directors where a director may have had a monster in themovie before, but if you don't hear a vision for the project he wants to do those kinds of jokes with. the script you can't be seduced and even if you're surrounded by people who say great great great you know how to do it with that person um unless they actually see the movie you see you just need to walk away I always say that's one of the things I learned about my job it's very good to be easily seduced into sounding good in a cocktail party yeah i'm working with so and so and so and so and so and so um but to me it's a recipe for delusion what was it like before you came out? on your own and i wanna get to that when you go out on your own but as a woman in the movie business um we all know about the really bad scandals with the likes of harvey weinstein um and all too many of us have seen an entourage that looks like little more than a club from guys in terms of large entourages running around Hollywood to some degree misbehaving but more importantly sort of a men's club, what was it like as an executive at one of the major studios?
Do you know the worst moment? of my career was when i was trying to get my first job and i wanted to go to europe and the head of distribution at fox said ok what if she goes to europe and gets pregnant? you're crazy um so that was the attitude when i started working when i became an executive i was in the second batch of women breaking through um and i always think my blessing is i have three sisters i went to boarding school i mean i went to a girls' school so it didn't really occur to me and I didn't look it up and just put my head down and I think we all as women had to work twice as hard as the men around us because it was definitely a boys' club um, but I just didn't look for any kind of bias, I just did my job and if I had to work harder, well, um and a lot of times, you know, I've done a lot of movies where I'm the one. one of the few women on the set um and again i feel like i know my job and i just don't look at it i'm aware of it now i look at it curiously like eh how funny that person is putting me down because i'm a woman but i don't i don't I don't even give a second of a forceful response it's not worth it and was there a mentor you had, male or female, who was helpful to you during the formative years of your career when you became an executive who was very helpful to you in what in regards to the moves he made and where he went and what he was working on yeah i would say the first mentor i had was alan ladd jr when he was an executive he ran fox when i got here um and he what was his perspective more than anybody running studios at that At the moment it's a post about film and writers and directors and I absolutely loved the talent so I wasn't in the business of the business and I would say in my executive life from then on I starred with some of the passionate studio heads full of integrity most honest um those were my bosses and I think that's because that's what I got closer to I got much closer than where I can do the next big deal for me I really wanted to work with great people honesty It's a big thing to me and I've been lucky that in both my executive life and my life as a producer, I've worked with people who have a lot of integrity and if you think about the people you work with today, someone like clint eastwood, who you know very well and have worked with a lot, you think of someone like clint, who has been a director and an actor, a producer and is such an iconic figure in front of the heads of the hollywood studios, hollywood today is going more to the side artistic represented by someone like clint eastwood or the business management side, if you represent it as someone like bob iger, you know he's been in transition for a long time, um, as the movies become vol They were getting more and more expensive, more number crunchers got involved in the decision making, which I completely understand, um, but equally as movie studios started getting bought out by all these big corporations, so there were people who weren't in the market. cinema basically running the studios and that created a bit of a schism because it's an absolute alliance between the creative process and the business and they have to be in balance and if you think it's all just business and metrics then you're missing the kind of magic of the process creative um and you know either one of those is an interesting person to bring up because a lot of these c Companies are now making decisions based on algorithms, the Netflix algorithms, which I think they know that market research is a tool, but they don't he can be the one to call the shots, um and bob iger in his valedictory speech to his team when he was handing over the reins, he said. don't fall into the trap of just using algorithms, trust your intuition, your intuition will lead you to innovation and success, don't just look at the numbers on a piece of paper, and by that I mean is there one of the things that you?
What I've talked about and said before is that there's no this is a single product launch without the ability to test it in the market before you've built it, um, in the business world, we would never do that, I mean, we would never think of doing it. that i would never sit there and say let's bet the whole farm on a product that we don't know if our customers are going to like i mean every time at walker null up we release something new that we've been working on for a long time we've shown to our clients, we know it's going to work and we don't tell the world that we're actually working on it, so the dynamics of that are so challenging in regards to this, this is going to work, this isn't going to work and how you build that filter and I'm just curious as you've matured in the industry and you've seen movies that have done exceptionally well and movies that have crashed and burned how you've changed your own algorithm to the point that it's promising and that's not because I'm I mean all of us over time I can today after the number of years I've been in our business I have a good sense of when problems are going to arise and I also have a pretty filter good you on how to deal with problems because I've dealt with so many that's why I get paid and I'm thinking as you go on in your career you get better and better at that selection process that personal algorithm how did it change well I think in the first place i know you do the same thing you wear a lot of hats you have to look at a movie through all these different prisms um good story good cast how you market it why would anyone want to see this why would anyone want to click the clicker to see it um and i think you don't have to compromise and if you're not hitting it my partner my production partner in motion for many years is an icon named stanley jaffe and he always said listen if you aspire to be great hopefully you'll get well and it's not compromising if you're not getting the right cast don't also she's doing the movie for the right amount which means Land Robin is a great actress and actress television obviously very successful but I knew the market for that movie was adult so we made it for a very reasonable price because we make a profit and then if it goes well above the good but I am a firm believer in the responsibility of the amount of the investment versus the market potential so when you get a script like land um and you start taking the south carolina ript and you're developing a script and then you're building a budget for the movie do you model that you need to get someone like robin wright in that role in other words i assume production cost has a big impact of whether you're getting robin to do it right or if you're getting someone else to do it and like you i mean you said you got the right cast but that you drove miss daisy again when you were sitting there with the script and you were trying to put it together at the time morgan freeman was not the star that he is and jes sica tandy wasn't something like that p l since you're building a budget for the movie as you go out trying to raise capital, does it always have to have?
We go for robin wright star or you build it with uh well we're going to put a line item here that says we're going to get x and z talent and then hopefully we can go over the ma Well in Daisy's case the budget of the movie was in keeping with how notable those stars were even at the time seven and a half million dollars was like that so i feel like i finally made it because we couldn't lose a dime there was no way we could lose money um and most likely we would make some money nothing like what we made but it wasn't a risky investment land same um rob and i had seen her direct herself in house of cards she did it 10 times she was exceptionally good as a director and she was she was directing herself, um initially, i didn't want to be in it and i finally said ok, listen, we have to shoot all these different seasons, we can't get an actor to be available this summer in the winter you should do this um and he finally said yes but um yes your budget normally if your budget grows because of star status the market grows so if your star status is or or status is wrong marketability i want to see um it's less than you makes the budget a little less and if it's Tom Hanks who gets more then it grows but that's where you can really easily crunch the numbers in terms of what is the lower threshold that this movie should reach to deserve this money, but I will repeat, you know you also have to make a great movie, which means we can crunch the numbers all we want, you can get Tom Cruise, Brad Pitt, whatever, but it has to be a great movie and when you were building the budget for the land and you. you were talking to robin about directing and acting in it you also made the decision that you were going to build the set at 8,000 feet in alberta canada on top of moose mountain why why did you do that? you know it was a big fight i had with my team because no robin it's like robin is incredibly intuitive and she's done so many movies that we were fluid easy great creative conversation um a lot of the other team wanted to build the set on a stage and do all the effects visuals and the views from this cabin to this magnificent um desert and I was like you a character in this movie is the environment is nature and I don't care how they do it they can't fake it through visual effects and I finally won the battle um and thank goodness because our reviews upside down um is about the beauty of nature but when we were shooting we had two big dumps of snow overnight so we had to shut down we had two 75 mile days per time winds um and of course when those things happen you know the first dd is looking at me like I'm telling you to hold back tell yourself but it worked it was the right thing to do and in that when you get a four foot double, so I understood that you were going to shoot the fall scenes and then go back and shoot the winter scenes, but you ended up with four feet of snow and you said, let's shoot the winter scenes now yes, how do you do it?
One of the things that fascinates me is that it can How are the actors doing? I would think when an actor gets into a role and there's a continuum in a movie that they're building towards some kind of crescendo at the end and now all of a sudden you stop and say we're going to shoot the ending first and then we'll do the beginning later um how i assume they are just great professionals and can act in the moment and act in everything but is there something about shooting in sequence if you want me to end up getting a better finished product and like skip to the end shooting that and then rewinding and filming the beginning you know it's up to the actor um i think filming and sequencing can be helpful in terms of character development um people like robin or laura dern, they're just nimble professionals and for sure robin had to readjust and deal with the whims of the set with, you know, we had many, many crazy days, in fact, me and robin ended up staying in our trailers on top of the mountain for several nights because it took an hour and m It takes 40 hours 45 to get home and I'm like this is stupid you're spending three hours on the road when you should be resting um but she's a nimble pro she could do it and I don't know how I would look at her just saying um I don't know how you you're moving back and forth and also the adversities, I mean in the movie, you see her breath, I mean it was real, yeah, she was freezing, what she had to play. summer and winter and it was crazy, but I learned, you know, clint taught me something so good is just keep shooting, don't look for perfection, just keep shooting, shooting, shooting, just like when we started shooting Sully, our first week It was in New York City. and we were filming in the hudson um for the arrival of the fairies and people getting off the ferry and when we started filming there was a hurricane warning and i was like whoa we better make a plan b he says he'll be fine us we're going to keep shooting so the day we're shooting everyone will get off the boats they will have been rescued it wasn't a hurricane but it was a stormcomplete tropical i mean it was crazy and most people wouldn't shoot through that most people say ok let's go home come back prince no let's keep going and of course he's Mr.
Bright you know everything has to be authentic um it looks great because the people coming off the boats were freezing and miserable like they weren't we weren't faking it so it came out fantastic and of course everyone was safe, I mean, security is everything. um, but it's more about how miserable you can afford to be to film it, so when you talk about being on set and safety being everything, i have to ask you about the tragic accident that happened on the set of the alec baldwin movie rust . for most of us who have never been on a hollywood set before the idea would be that you use fake guns and have the animation fill in what the bullet looks like or how it enters a target etc and that you use cgi for most about that and such when we heard that there was actually a live bullet volley and that there are real live rounds on a movie set at least I was shocked and obviously it's a tragic uh accident that happened how important is safety obviously like you just said it's very important but on these sets and when i'm filming how much is live vs memorex to go back to the old commercial you and i used to watch as kids i mean the accident is inconceivably tragic you never get a round live on set and we are so strong protocols when guns are needed for a scene the gunsmith never loses sight of the gun the gun is checked and checked and checked a first ad would never handle a gun who is the guy who took it out of a car where the gun was left and handed it over to him to the director like there's so many protocols being violated um that it pisses me off because that's the extreme extreme extreme aberration behavior and you know if I see one of my crew members not being safe on set that a couple of these people hadn't been around already except on that set they go home they don't come back you never have anyone stay working I don't care if we have to close but security well I always say we're just making a movie so security is number one but they violated protocols very , very strict and you know it, I guess it makes me angry not only for the loss of life, but it puts a dark shadow on our business and that's not how we behave, which means everyone checks us out. gun this person proves that he is over the top and allen makes me think the screen actors guild and union are very big in the movie industry and i guess that is one of the reasons they have the ability. continue to guarantee payment and any contractual rights that they have is because of those types of protocols and a long-standing history of those protocols and security when you decide where you're going to film whether it's in canada whether it's in new mexico or whether it's in new guinea um if you go to a cheaper cost place you still need to use union labor no no so you can go to hungary and film and you don't have to use union labor whereas if you go to new york you have to use union labor union work depends where you are there are quite a few non-union states but they are also union states so some people go to non-union states and you make a movie in case someone tells you well that's what happens when you make a movie low budget of course even if you make a non-union movie you follow the protocols of the business so this was just sloppy it was a poorly managed and produced movie um and volv er to something you said i mean never live ammunition but we have also found that even blanks can be dangerous because they shoot a plug and you are right in todays world you dont even need the blanks its so easy it's very cheap and easy to just add the flash muscle through visual effects like rea Very cheap so this was ill conceived and when you were talking about Sully and that scene when the weather came I thought it was interesting that you went and You will use many of the first responders who actually responded to the plane crash. the frogmen that jumped out of the helicopter and the first responders that showed up in the ambulances and boats that must have been, I mean how often do you use civilians in a movie or are they almost always members of the screen actors guild it's seconds and things of that nature and this was a real jumping off point, uh, bringing in those heroes that helped that day, you know, clint set up an experience for that movie, um, which one has to feel authentic, you have to feel it you live this and you know it because he had developed the script with sully, everything in the script was authentic and real, it didn't occur to me that we would cast the real people when he first did it, he cast the guy who was the fairy driver and I'm like, oh god, I mean I hope he can do it and this has happened a few times and it gives you a little bit and I mean of course he shouldn't have anxiety because it's Clint who directs the actors so well but I mean non-professional actors them. we had a bad time, but we did it throughout the movie, even the guys that were in the sim, the people who were flying the sim, they were the actual characters, um, and it created a spirit of reliving the event and I was right, I mean, Of course it was. true but he was right to come out for real it was fun we even filmed the rescue part all the red cross people were real so they came and they came out good actually this is what happened and that and he liked he loves that, I mean he loves the real thing. the guys walk into the frogman telling him well that's how we did it um he's doing good go do it so on sully i'm thrilled that you see the script on sully and there's not a person in america who doesn't know the end no they know they don't know what ends up happening right and so um why was it the angle to mess that made you say everyone knows what ends up happening here but there's still a story to be told so initially I wasn't sure what existed and um when I read his autobiography it was you knew I got my pilot's license when I was 16 and the air force was more than the event it was alright we all know that story and it happened you know the year before , so it's not like we're 20 years later, we're dying to see it again and and and how can you top that anyway? um in terms of the footage we saw but my partner at the time kept nelson said ok let's meet sully it would be fun to meet sully and we went up to his house and within 20 minutes of meeting him he said it wasn't I didn't know until eight weeks ago that all of this was going to be taken from him, I mean, his heroic fame, his fame, and his success, and I was like what are you talking about and he proceeded to tell us about the ntsb investigation and how they dealt with of proving there was pilot error there are many r Reasons the way that happens airlines don't want to be held at fault the manufacturers of the plane and engines faa and so they always go after the pilots pilots that's the easiest mark and pilots don't have money for insurance and lawyers so the more they talked I thought ok that's some spectacular architecture for this movie it's something none of us know and they tried to aggressively demonstrate that you are wrong so you have this big conflict between this heroic event and this big um group that really went after it you know the ntsb tried to say they didn't do it but they really did and during the course of making the movie um, and that, by the way, is a blessing for me to develop the scripts, I knew we did it right.
I knew it was true, um, everyone I met along the way, all the real pilots that were in the simulator, you know they all talked about the same story research, so when they tried to prove us wrong, I had a lot of arrows in my quiver. I knew we told the story correctly but of course it didn't make them look so good and that's because that was, if you will, the conflict that Sully was going through and that investigation that you call the movie Sully. what a miracle on the hudson you know i think about this me and clint were sitting in the office and we were going back and forth over you know there's the captain there was all these titles and we both kept coming back sullying and we both said that you know we like one word titles and he looks at me and says let's call it dirty so you know it was just a gut feeling it was a gut feeling you know you can guess yourself and that's where the market research for me is sure you can research titles but that won't really tell you what people are responding to in the realm of marketing and the movie itself so just go by what would make you want to see it. and when you know we talked before ly about the fact that this is kind of the movie industry is a one off product there's no real marketing test before you've actually made the movie but when you've actually shot it and you start to test pieces of that and you're getting focus groups to see how well it's going to score and things of that nature how much in the editing process alan how much do you have the ability to rework what you've shot in other words is is it's 90 was baked and the editing is just kind of 10 or you could go and take 50 and change it up and put a different film on it to materially change the finished product depends what your problem is um if you're missing a few pieces it's really easy go and collect additional images.
I've seen movies change 25 percent just by rethinking or restructuring them. On the other hand, if you never got a great script, you never had an ending or you never can. I don't find it in the editing room and you can't make it up later like it has to be all there and then sometimes you have unforeseen changes or mix-ups that are easy to fix but if you're trying to find the movie in the editing room editing, it won't work um trial by fire a film very different from Sully um a tragic death by fire of there were three daughters two two daughters um in the early 2000s and a father who was on death row how did that come about story to your radar screen and what was the driving force in making that movie so david graham wrote the article in the new yorker it was a fantastic article and it won the polk award which is the highest honor in journalism i read it and the article reads like this compelling narrative um and then I had a script development background at the time and I called caa, the agency that represents the article, and I said, you know, I think I'd really like to develop this kip and we were doing together and they said, well, we have some clients who want to do it. your clients i want do it and see if they know me and one of those clients was ed zwick who is very well known he made legends in the falls and brought glory to the wonderful director who had been my friend for 30 years so we got in touch . phone and we started talking about it and our connection to why we wanted to tell the story was that it's a really compelling exposé on a criminal justice system and particularly if you're poor in the United States getting justice is just as very difficult once you are convicted. very hard to pull off is the appeals process particularly in texas it doesn't exist you have to have such a big reason to review the evidence very few people do it at night it was a passion project i never thought it would be you know um this movie super successful i just thought it would be a really good movie and um we made it for a very reasonable price um laura dern funnily enough she was on her kind of big comeback which means she knows she's always done big films. b but she wasn't up to par with her in terms of academy award and how she was, um, how she is now, but we met with her and she was so passionate about the movie that she thought okay let's do this with her . and then of course during the time we were making the movie her stardom just kept growing more and more so from a marketing standpoint we were lucky but she was perfect for the movie i mean she was a great experience, and you always. find out why a number of actors are as successful as they are there is no mistake its yes there is star quality but they are so disciplined and committed to the job whether its tom hanks or laura dern or jody foster they are true professionals and their preparation every day i mean it's awesome um and i think they know themselves laura knew she could do this tom hanks knew he could play sully um and that's why he would never get involved in something he tom succeeds movie after movie because he knows what works for tom hanks as well as us th think about the future of hollywood and netflix and amazon and as he said at the top he knows that big companies come into hollywood and these are not big conglomerates like they we used to come to hollywood and buy and try to connect studios to all of you know when they owned, when they owned mbc and things of that nature, but now you have these big tech companies coming in or and they're revolutionizing the way movies are sourced and then distributed, couple of thoughts on thatfirst. i mentioned bob iger saying otherwise i would trust algorithms which i think is a really interesting statement from someone like bob who has been so successful in buying brands.
I wrote bob a note after reading his book and told him that instead of lifelong correct he should have titled it legacy legacy bearer or legacy holder because to go to steve jobs and get steve jobs to sell at pixar and um to go and buy marvel and have them sell it to him and to go to lucas and have them sell lucasfilm to him bob really has an amazing talent to go to these people who are billionaires have created this brand that you know and they want him be the keeper of your legacy if you want um and it's interesting to hear someone like that him who is so good at running business to say don't trust the algorithms seeing the power that netflix has, the power that amazon has In Hollywood today, is there hope for the independent film? yeah I mean right now during covet it's hard because you can't even get a movie um insurance or bail you know a movie that's covered for the worst cases of disaster um yeah because in the end it's about talent I think right now we're in an awkward time where talent is undervalued um i think part of mr iger's success is that he really appreciated talent and was willing to pay for it, whether it was lucas or pixar, he was a visionary, but they were also people he brought to the right people, um, and i think the problem with a lot of these companies netflix etc. it's that they're not as aware of individual talent and it's not an essential component to their success so the algorithms say do this but unless you have talent it's not going to work so the difficulty for all of us is that netflix and these other companies won't give any of the positive back to the show so if a show does well it's not going to be in there no nobody i think the one person jj abrams who created star trek gets some of the back end; otherwise he gets nothing, so if he does a show that is successful for four years, he has no advantage. of that as a piece of talent um equally what a hit because they won't post what their numbers are so we have no idea how many people are watching these shows and on the success of any product, movie, tv show, etc. . in streaming, we don't.
I don't have any metrics for how well they're doing, except Netflix does the next season, but they don't release any of their numbers, so I don't know if I'm going to trade top talent if you really know what. you're doing you want a piece of the top and since there's a push going back to that, I mean, does that mean that just creates more opportunities to distribute through new channels? I mean, in other words, if Netflix isn't going to give Tom Hanks an endorsement on something that he goes and does for Netflix. I'm going to go find another distribution channel for him um yeah but first of all I think a new way of looking at channels is talent like most people if you see a commercial trailer or a TV commercial that looks fantastic with Tom Hanks.
I'm going to find it um, I think it depends, I think it depends on the quality of the star. It means quite a few stars do that now in terms of music stars, I don't think we're there yet, but I'm sure if talent isn't being rewarded the way it should be, they're not just looking for alternatives but their agents. will be looking at alternatives because agents are getting less than a percentage of the lead too so i think the movie business is real streaming movies on tv everything is shaking right now and has been accelerated by covid as we all know , but it's in a deal it's in its infancy and as you think about the big screen because you've always done for the big screen and now the big screen is everything from going to an amc theater to watching it on your iphone um how much does that change what what are you doing in the sense that big format, your latest movie, uh on top of a mountain with incredible cinematography and incredible views of the natural world that, by some definition, needs to be seen on a big screen in big format with high definition and At the same time, a lot is being consumed on these little screens on little little devices and while the technology is fantastic and the color and quality is amazing and the capabilities are Streaming ades are there, it loses some of the artistic piece to what has made a great fi Movies like Dances with Wolves, which you said earlier was one of those that you missed, um, what was it?
As you think about that, does that affect the scripts that you're picking up and the way that you think you're going to interact with your with your customers or your consumers or the viewers of your movies, I mean yes from the point of view that the Series are the most popular form of entertainment versus streaming and streaming still has the foothold, um land we actually released in theaters and then we moved to pay-per-view and then we moved to streaming but still As for me, I'm so passionate about history that yes, I'd rather see the earth on the big screen, but everyone's home entertainment systems are now so sophisticated. big screens with the sound and um if that's where we end up that's fine with me too um because it's pretty inevitable with broadband that you're going to have access to entertainment in a way that you've never had before so I'm more concerned What is it about my TV show or movie project that will make someone want to click on it or get off their couch?
Because there are a lot of products, so I do it every time and take care of what makes this sitting Willie exceptionally special. in denver he's going to want to see it even if he's on his phone and so um my final question as we wrap up alan um what are you working on right now that you're most excited about oh my gosh um I have a story line I'm developing a story that was all over the news at the end of August, which is about a senior active duty Marine who, ten years ago, be lazy, became very close with his interpreter because this interpreter said out of dozens that he had been in shape , he spoke perfect english and he would take a gun whenever the marines were under attack they were in sinjian which was the most violent province that um in afghanistan and afghanistan and this guy saved a lot of others lives so he tried to get th the guy left afghanistan for um six years and couldn't the bureaucracy was horrible and there was no special department for immigrant visas everything was closed so he paid gave the guy money to ransom his way through afghanistan and then it's an extraordinarily heroic um rescue at the end it's an amazing story and the guy who wrote saving private ryan writing the script and it's a heartbreaking story i mean rachel maddow did a story about it just like nightline he did it at the end of his story she's crying for you' she's crying um it's about brotherhood it's a love story between two guys who risk everything um to save each other and in this case it's interpreted at that point he had a wife and four little kids and he brought it out so i love stories um that are about the best of us human beings and this is one of those stories sounds great cant wait to see it uh alan so fun for me to be able to dive into your world a little bit and share it with all of us um his amazing career and his ideas when it comes to how movies are made and what's going on with the future of movies and everything that, thank you so much for taking the time, thank you all for joining us today and we'll be back next week with another walker webcast. and Alan I look forward to seeing you over the holidays in Sun Valley, Idaho, thanks Willie, nice to see you, bye.
If you have any copyright issue, please Contact